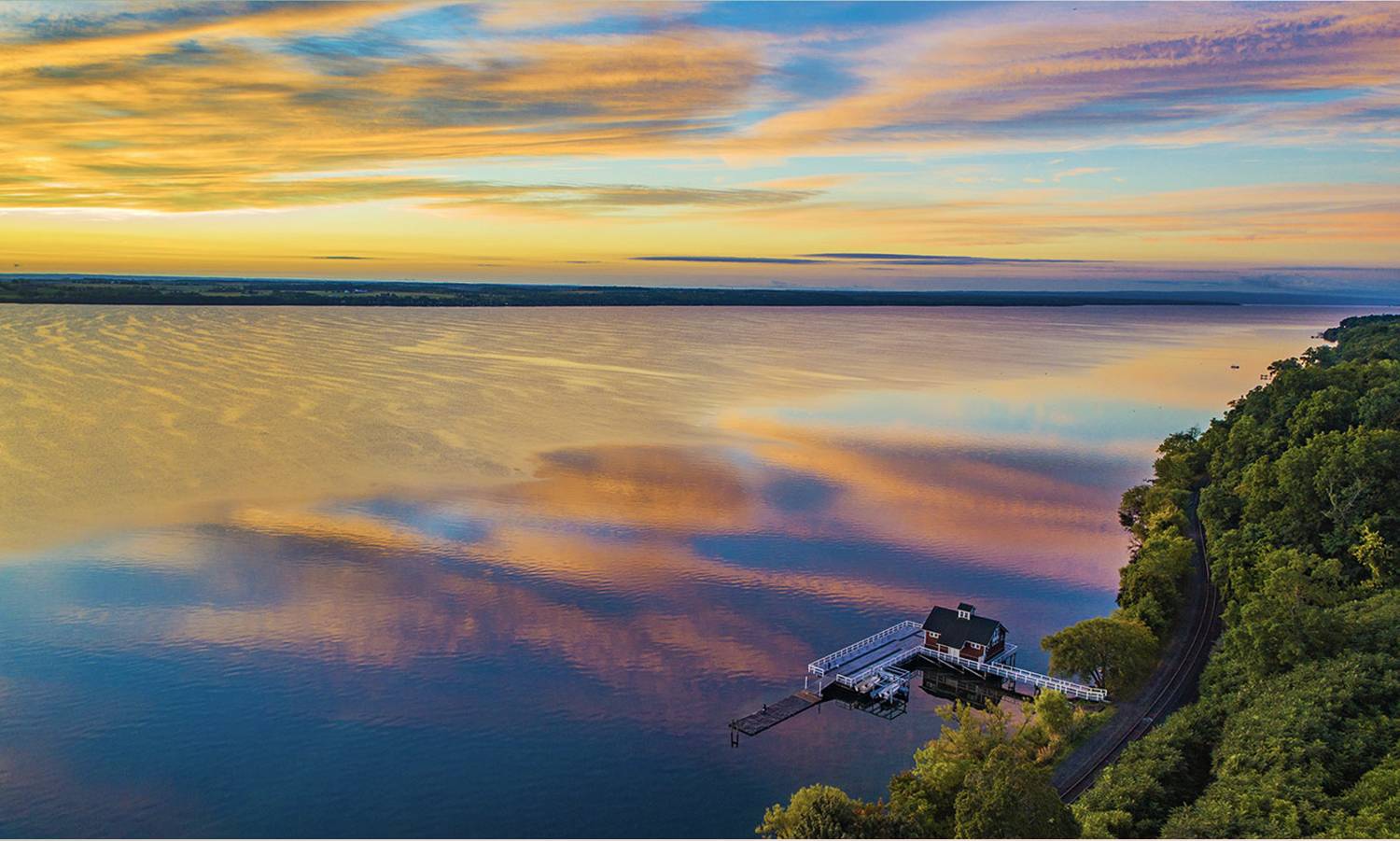 Carolina Travalia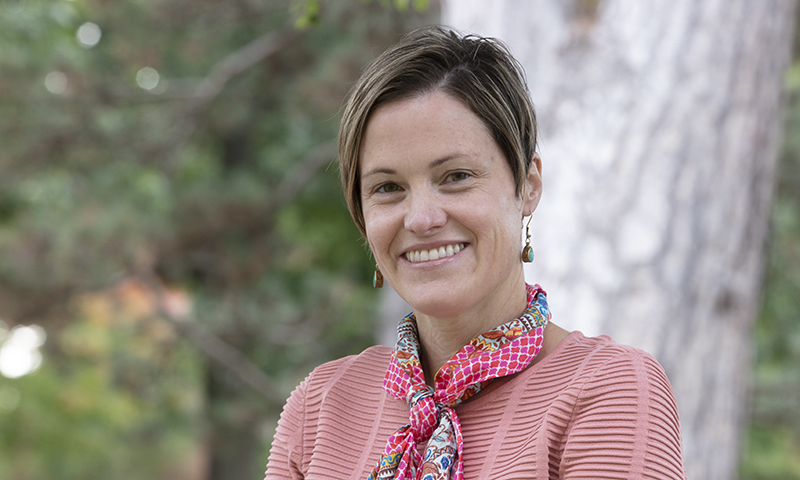 Carolina M Travalia
Professor of Spanish and Hispanic Studies
Joined faculty in 2007
Ph.D., Universidad Autónoma de Madrid (Spanish Linguistics)
D.M.L, Middlebury College (Spanish and Italian)
M.A., University of North Carolina, Chapel Hill (Transatlantic Studies)
B.A., University of Notre Dame (Spanish and Italian), summa cum laude
Download CV
Contact Information
Scholarly Interest
Dubbese (the language of American Films dubbed into Spanish)
The Manolito Gafotas book series
The Translation of Children's Literature
Phraseology: Collocations, Idioms, Expressions, Routine Formulas, Proverbs
Italian Cinema and Language
Second Language Learning
Teaching Experience
Middlebury College
3151 Elementary Italian, Italian School, Summer Language Program, 2011
3401 Advanced Spanish in Context, Spanish School, Summer Language Program, 2006, 2007
New York University in Madrid
G95.9967.001 Literary and Non-Literary Translation, Master's level, Spring 2006
Research
Currently, I am developing a textbook on Spanish for the Professions. It focuses on preparing students to use Spanish in their future careers, as well as collaborate with Spanish-speakers in their local communities.  
https://hws.oudeve.com/news/current/travalia-and-girard-22-collaborate-on-spanish-textbook.aspx 
Courses Taught
SPN 203 Spanish for Conversation and Debate
SPN 231 Spanish for the Professions
SPN 306 ¡Cómo mola! Introducción a la lingüística española
SPN 332 Literatura infantil
SPN 385 Sounds of Spanish
Publications
Articles: 
"The Legend of Isabel la Católica, Founder of Spain," in A Companion to Queen Isabel la Católica. Hilaire Kallendorf (ed.), Brill Publishing, Leiden. Forthcoming. 
"Un Manolito Gafotas modélico: la purificación y corrección en la traducción al inglés de la serie española". Meta, vol. 64, no. 2, 2020, pp. 393-417. Print.
"The (Dis)empowered Image of Female Protagonists in the Latin American Dubbed Versions of Disney films: The Little Mermaid and Moana." Traducción y género en el cine de animación. Un diálogo alrededor del mundo, edited by Isabel Pascua Febles, Universidad de Las Palmas de Gran Canaria: Colección Tibón, 2019, pp. 63-104. Print.
"Verdone's construction of humor in the three protagonists of Bianco, Rosso e Verdone." Rivista Luci e Ombre. 5.1. (2017). Online.
"Manolito en francés". Manolito por el mundo: análisis intercultural de las traducciones al inglés, francés, alemán e italiano. Ed. Nuria Pérez Vicente. Seville: ArCiBel Editores, 2016: 81-132. Print. 
"Comizi d'amore: Ignorance, Intolerance and Conformism among the Bourgeoisie Compared to the Subproletariat." Rivista Luci e Ombre. 3.3 (2015). Online.
"Hacia una definición de las unidades fraseológicas coloquiales". Studies in Hispanic and Lusophone Linguistics. 6.2 (2013): 325-349. Print.
"Películas dobladas en clases de español en EE.UU.: un argumento a favor y ejercicios para el aula". Hispania 96.1 (2013): 81-96. Print.
"La función de la extranjerización en el doblaje". Babel 58.3 (2012): 253-263. Print. 
(With J. Pazó Espinosa) "Juego, léxico y sintaxis en la lengua de García Lorca". Los límites de la morfología. Estudios ofrecidos a Soledad Varela Ortega. Eds. Antonio Fábregas, E. Felíu, Josefa Martín y José Pazó. Madrid: Servicio de Publicaciones de la Universidad Autónoma de Madrid, 2012. 313-326. Print.
"Las colocaciones coloquiales en español". Colocaciones y fraseología en los diccionarios. Ed. Carmen Mellado Blanco. Frankfurt: Peter Lang, 2008. 163-179. Print.
(With J. Pazó Epinosa). "Las relaciones paradigmáticas en la enseñanza de las colocaciones en ELE". 25 años de lingüística aplicada en España: hitos y retos. Eds. Rafael Monroy and Aquilino Sánchez. Murcia: Universidad de Murcia, 2008. 395-402. Print.
"El enfoque léxico aplicado a la enseñanza de la entonación en español". Las destrezas orales en la enseñanza del español L2-LE. Vol. 2. Coord. Enrique Balmaseda Maestu. Logroño: Universidad de la Rioja, 2007. 1021-1034. Print.
"Las colocaciones en la enseñanza del ELE: un acercamiento sintáctico". Aprendizaje de lenguas, uso del lenguaje y modelación cognitiva: perspectivas aplicadas entre disciplinas. Eds. Ricardo Mairal et al. Madrid: Universidad Nacional de Educación a Distancia, 2007. 713-720. Print.
"Las colocaciones implícitas". Estudios de Lingüística 20 (2006): 317-334. Print.
"Las colocaciones gramaticales en español". Anuario de Estudios Filológicos 29 (2006): 279-93. Print.​
Book:
El concepto de colocación en español: propuesta de una nueva taxonomía y delimitación de sus funciones. Toronto: Legas Press, 2010.


Translations:
Manolito Four-Eyes: The Second Volume of the Great Encyclopedia of My Life. English Translation of Pobre Manolito by Elvira Lindo (Madrid: Alfaguara 1995). New York: Marshall Cavendish. 2009.

Manolito Four-Eyes: The Third Volume of the Great Encyclopedia of My Life. English translation of ¡Cómo molo! by Elvira Lindo (Madrid: Alfaguara 1996). New York: Marshall Cavendish. 2010.
https://hws.oudeve.com/news/current/travalia-translates-childrens-classic.aspx
Invited Lectures:
"How the Language Schools Have Shaped My Career as an Educator." Working Without Subtitles: Language Schools Alumni/Kathryn Davis Fellows, Middlebury College Summer Language Schools Centennial Conference, Middlebury, Vermont, July 17, 2015.
"Censorship in the American Translation of Manolito Gafotas." Pre-recorded interview and presentation, Transcreación, Conference on Translation, Universitè de Lausanne, Switzerland, March 28, 2015.
"Un Manolito Gafotas moderno e incorruptible: las estrategias empleadas en la traducción inglesa de la serie española." XXXIII Asamblea y Congreso Internacional de ALDEEU, "Huellas de la Hispanidad en EE. UU." St. Augustine, FL, April 17-19, 2013. 
"Encuentro de Elvira Lindo con la traductora de Manolito Gafotas al inglés, Caroline Travalia." XV Jornadas en torno a la Traducción Literaria. Tarazona, Spain, November 1, 2008.
PROFESSIONAL AFFILIATIONS
AATSP (American Association of Teachers of Spanish and Portuguese)
ACTFL (American Council on the Teaching of Foreign Languages)
AATI (American Association for Teachers of Italian)
MLA (Modern Language Association)
PERSONAL STATEMENT
My goal in the classroom is to foster interest in and enthusiasm among my students for the Spanish language and Hispanic culture, linguistics and literature. I want them to be proficient in spoken, idiomatic Spanish, be able to debate abastract topics in the target language, write accurately and effectively in Spanish, become "culturaly competent," improve their pronunciation, and be able to recognize the various accents and lexical and morphosyntactical differences within the Spanish-speaking world. I create opportunities for my students to collaborate with Spanish-speakers in the community and to promote Spanish language through literacy among Geneva's youth. Finally, I strive to prepare my students for using Spanish in their future careers. My greatest satisfaction is seeing my students maintain the language as a integral part of their lives, professionally and/or personally after they graduate.
SERVICE PROJECTS
I love teaching Spanish to children in our local schools and at our public library, particularly when I pair up with my colleague, May Farnsworth. We use theatrical techniques to convey meaning and carry out dynamic activities with the children without using any English. https://hws.oudeve.com/news/2017/August/building-a-bilingual-geneva.aspx 
I also enjoy overseeing my students in Literatura Infantil and independent studies teach Spanish to local schools, programs and families on a weekly basis.
I am co-founder of Geneva Habla, an action team whose objective is to promote bilingualism in Geneva through  events, workshops, fieldtrips and a summer camp. We strive to bring families of different backgrounds together, based on their common interest of being bilingual, with the mission of celebrating Hispanic heritage and the joy of speaking Spanish.
I am equally invested in our dual language programs here in Geneva. As a member of Vamos Geneva, a bilingual education task force and subcommittee of Geneva 2030, I am able to conduct research on bilingual education, gauge the efficacy of the dual language programs in our local schools, work to improve them and increase communication between parents and educators.