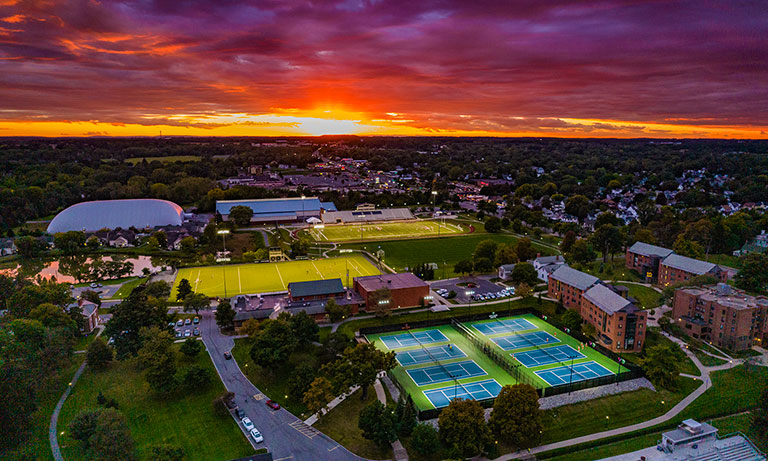 Homecoming and Family Weekend
Homecoming and Family Weekend
October 27-29, 2023
Homecoming and Family Weekend promises to be an action-packed and memorable experience for all! Here are some highlights you won't want to miss:
Quad-a-Palooza: Friday evening is reserved for a fun-filled Quad-a-Palooza, featuring dinner, family activities and live performances by Up2Something and HWS talent. Enjoy a night of entertainment and camaraderie on the Quad.
William Scandling Research Vessel Excursion: Bundle up and head out to the water for a working session aboard the William Scandling, assessing the environmental well-being of Seneca Lake.
State of the Colleges with President Mark D. Gearan: Attend this informative session to hear about the current state and future plans of Hobart and William Smith Colleges.
Climbing St. Mark's Tower: Don't miss the chance to take in breathtaking views of campus and Seneca Lake from St. Mark's Tower!
Statesmen and Heron Pride: Witness the prowess of HWS athletes at various sporting events throughout the weekend. Join tailgate festivities and cheering crowds to show your HWS spirit!
Get ready to make cherished memories, reunite with friends and family, and celebrate with the Hobart and William Smith community.
We recommend you visit our page of local accommodations for suggested places to stay during the weekend.
If you have questions, contact the Office of Parent Programs or Alumni and Alumnae Relations.