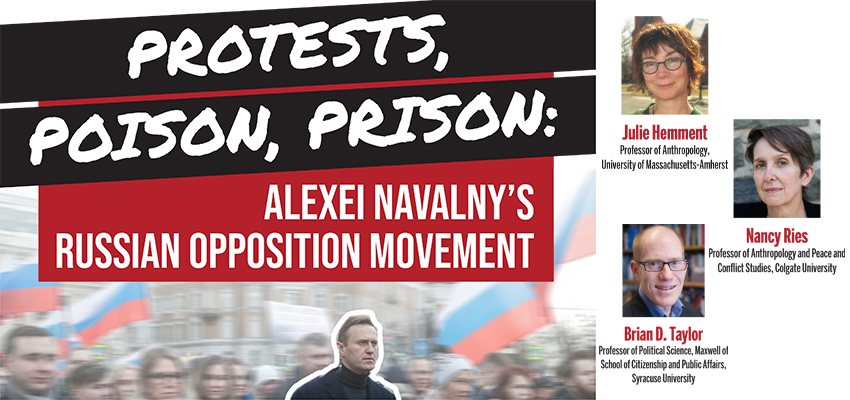 HWS News
26 March 2021

Protests, Poison, Prison: Navalnys Russian Opposition Movement

HWS will host a virtual forum to discuss the opposition movement led by Alexei Navalny against Vladimir Putin's regime in Russia.

On Thursday, April 1, three expert scholars will join "Protests, Poison, Prison: Alexei Navalny's Russian Opposition Movement," a virtual discussion about contemporary Russian politics and the imprisoned opposition leader who survived an assassination attempt earlier this year.

Beginning at 7 p.m., the forum will feature participants Julie Hemment, professor of anthropology at University of Massachusetts-Amherst; Nancy Ries, professor of anthropology and peace and conflict studies at Colgate University; and Brian D. Taylor, professor of political science at Syracuse University's Maxwell of School of Citizenship and Public Affairs.

The event is sponsored by the HWS Russian Area Studies and International Relations Programs, with the support of the Media & Society and Anthropology Departments.