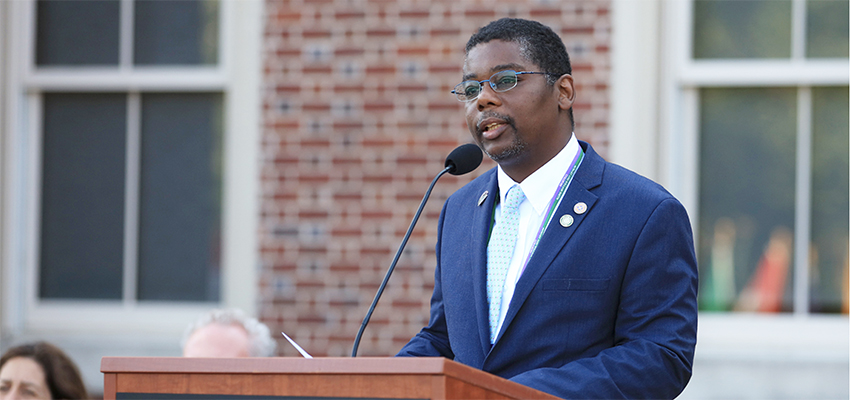 HWS News
2 October 2021 • Faculty Can Progressives Make Progress?
Associate Professor of Political Science DeWayne Lucas on what's at stake in negotiations among Democratic lawmakers.
In the Christian Science Monitor this week, Associate Professor of Political Science DeWayne Lucas outlines the sticking points between moderate and progressive members of the Congressional Democratic caucus.
The article, "Are progressives the bloc of 'no'? They say no," notes that progressives are attempting "to hold colleagues to their promise."
"Their main concern right now is they've made these deals with moderates," Lucas explains, noting that past deals have fallen through.
An expert on American legislative politics and political parties, institutions and behavior, Lucas joined the HWS Political Science Department in 2000. He has served as Provost and Dean of Faculty and taught courses in the Africana Studies program, the American Studies program and the LGBT Studies program. An active and engaged mentor, Lucas has participated in student initiatives and community conversations around elections and politics, and advised student groups such as HWS Votes and Americans for Informed Democracy. Since 2007, he has served as co-organizer of the annual Day on the Hill program, which brings HWS students to Washington D.C. to explore careers in government and related fields.