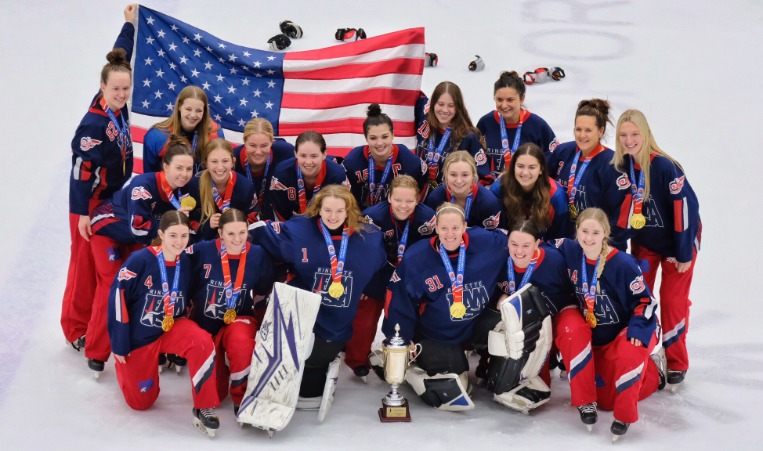 HWS News
16 November 2023 • Athletics Therien '26, Team USA Win World Ringette Championship
Laura Therien '26 and Team USA win gold in the World Ringette Championships in Calgary.
Laura Therien '26, an English and writing and rhetoric double major, and her Team USA teammates won the World Ringette Championships hosted in Calgary Oct. 29-Nov. 4.
"It feels incredible," said Therien. "It was really special to see the team come together over the week."
Invented in 1963 in North Bay, Ontario, ringette is an ice sport created to engage more Canadian women. Although it looks like ice hockey, players use sticks with special tips to shoot a rubber ring.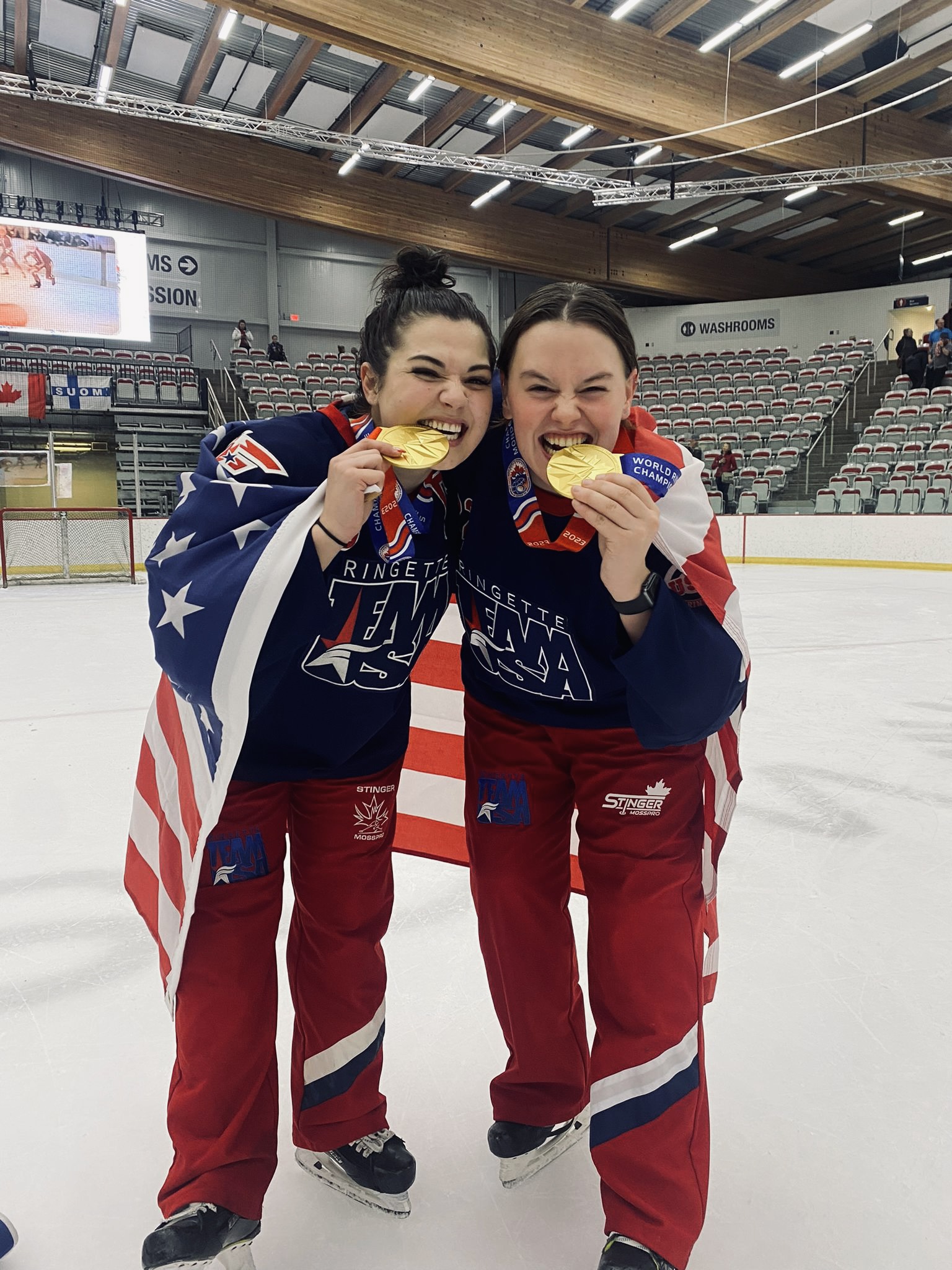 "My favorite part of the whole experience was definitely watching our team chemistry grow stronger and stronger as the week progressed."
In preparation for the world championship, Team USA had not practiced in person since August. They prepared using virtual training sessions and attended training camp in Calgary the weekend before the championship. Read more about Therien's preparation for the championship here.
This was the first year that Team USA has ever gone undefeated in the World Championships. A member of the defense, Therien played in five games and logged three goals and six assists for nine points. Team USA opened the competition topping the Czech Republic 11-3. The next day they downed Sweden 12-1 and followed that with an 11-0 shutout of the Czech Republic. Team USA then defeated Sweden 11-4. In the President Pool gold medal game, Team USA cruised to an 8-1 victory over Sweden for the title.
"Being a part of the first US team to go undefeated was awesome," said Therien. "I think it says a lot about our coaching staff and our leadership team. They made sure we were prepped and ready to perform at our very best every single game, whether that be physically or mentally."
What's next for Therien in terms of ringette?
"USA Ringette is hosting its annual tournament next April in Bay City, Michigan, and we're hoping for a pretty big turnout so that's exciting! The next World Championships will be in 2025."