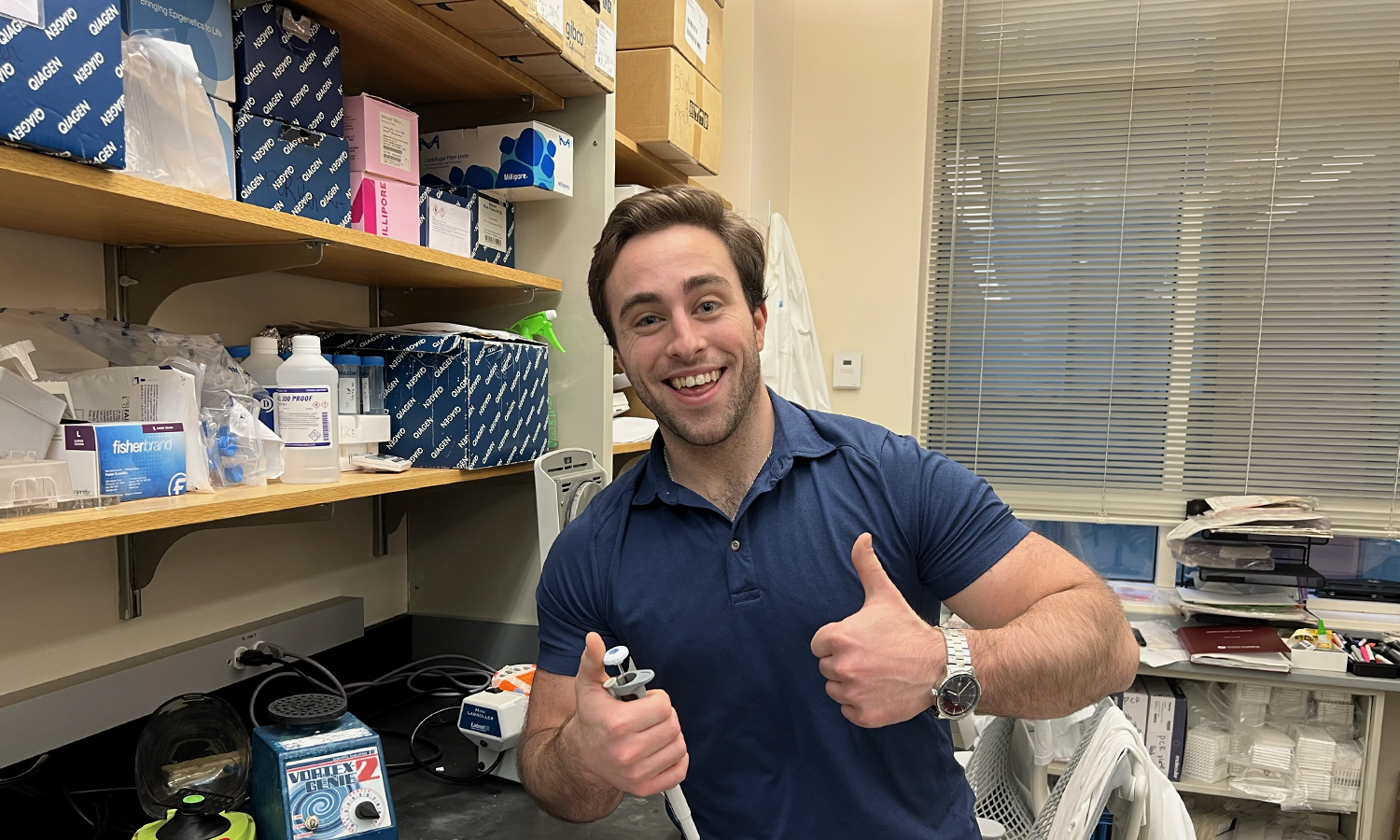 HWS News
19 January 2023

Canniff '22 Lands Position at Dana Farber Cancer Institute

Jack Canniff '22 is part of an impressive cohort of HWS grads landing opportunities in STEM fields.

Jack Canniff '22 is a clinical research coordinator at Dana Farber Cancer Institute, a leader in adult and pediatric cancer treatment and research.

In the role, Canniff is supporting research teams conducting clinical trials, gaining experience at the intersection of patient care and research. His other responsibilities include data reporting and management.

Ultimately, Canniff plans to attend medical school and pursue either a M.D. or D.O. program with the help of HWS.

"From my experience at HWS, I think there are a significant number of resources to help students after graduation, whether in job searching, professional development, or preparing graduate school applications," he says. "I worked with the Pre-Health Advisory Committee my entire college career. They advised me on what to classes to take and helped me understand what skills medical schools were looking for in applicants. They continue to work with me post-graduation as I approach my application period."

On campus, Canniff held research assistantships with both Professors of Chemistry Christine de Denus and Erin Pelkey. He presented the research he conducted in the de Denus lab at the Colleges' Senior Symposium, titled "Synthesis and Characterization of Molecular Wire Candidates."

In addition to a position as a Chemistry Teaching Fellow on campus, Canniff served as a volunteer Emergency Medical Technician with HWS EMS.

Canniff says the Chemistry Department curriculum helped him explore new opportunities.

"Every chemistry major has to take two seminar courses with two different professors in the department," Canniff explains. "Working with the professors both opened my worldview for what career paths I could follow with my degree and helped me develop as a scientific professional."

Canniff double majored in chemistry and minored in theatre. In 2018, he was part of the cast of Love/Sick, a series of vignettes directed by Associate Professor of Theatre Chris Woodworth. He is also a member of Sigma Chi Fraternity.