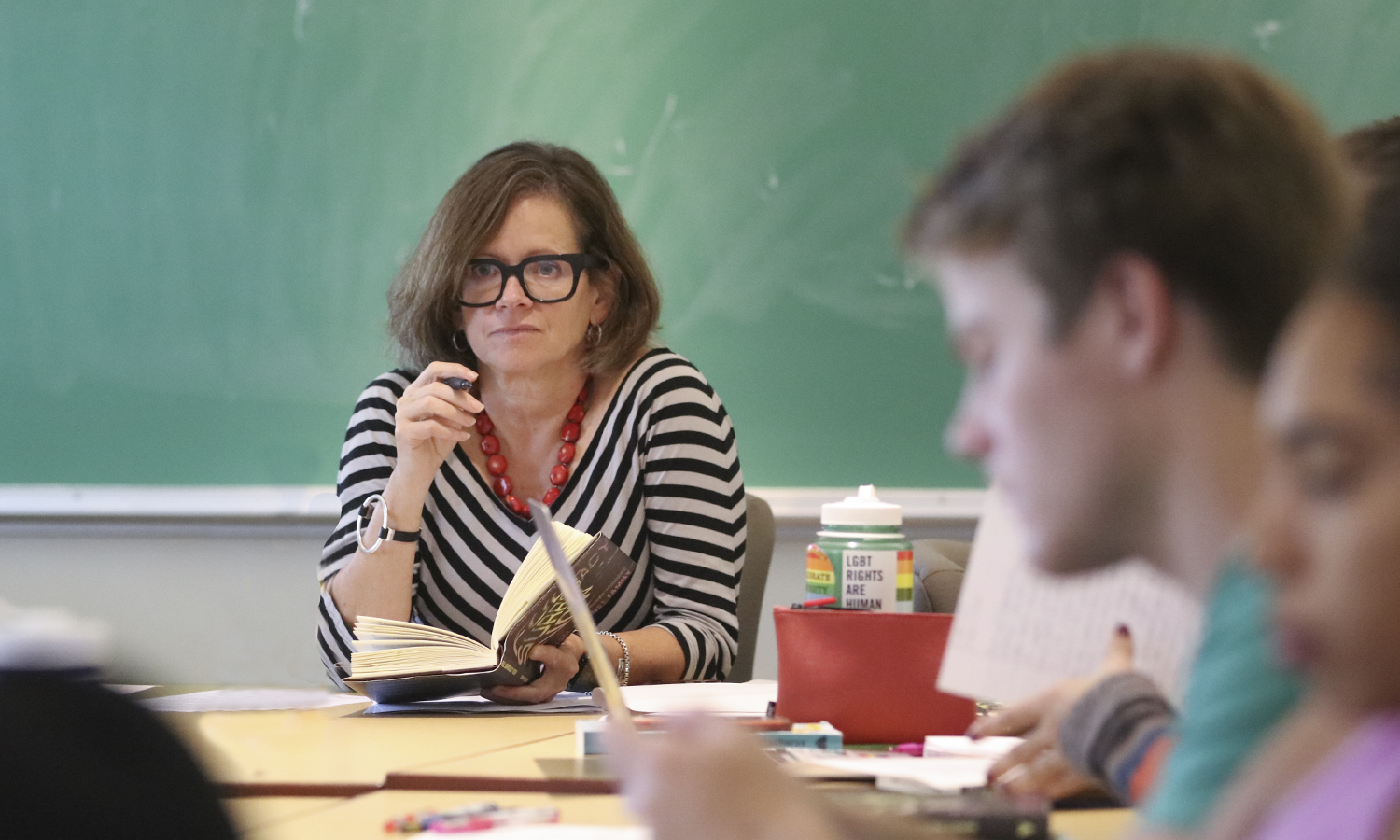 HWS News
18 January 2023 • Faculty Dean in The Nation
In a Q&A with The Nation, Professor of Political Science Jodi Dean discusses her new anthology Organize, Fight, Win: Black Communist Women's Political Writing.
A new anthology by Professor of Political Science Jodi Dean and coeditor Charisse Burden-Shelly has sparked a powerful conversation about the legacy of 20th century Black communist women's political activism. In an article published by The Nation titled, "The Obscured and Forgotten History of Black Communist Women," Dean and Burden-Shelly share their research insights.

Organize, Fight, Win: Black Communist Women's Political Writing was published by Verso in October 2022. The anthology includes articles, speeches and reports from the end of World War I through the 1950s, by organizers including Williana Burroughs, Ella Baker and Marvel Cooke, among others.
"One of the things that's important for us in the whole book is that the organizers we collected emphasize patterns of oppression and patterns of winning and victory, across the board," Dean explains.
In the article, Dean shares how the anthology began during the pandemic after an HWS student in her "Feminist Theory" course couldn't find a text by Louise Thompson Patterson from the 1930s. When Dean and Burden-Shelly couldn't find the text either, Dean said to herself, "OK, not only do we have to find this, but it shouldn't be this hard. It shouldn't be this hard to find writing by these really important Black, female, communist organizers. This needs to be a collection."
In other press, Dean and Burden-Shelly's anthology was featured in the Boston Review and celebrated in the Library Journal. Ms. Magazine said the "groundbreaking collection" was a must-read.
Dean is the author or editor of 13 books, including Comrade: An Essay on Political Belonging (Verso, 2019) as well as Blog Theory, The Communist Horizon, Democracy and Other Neoliberal Fantasies and Crowds and Party, among others. She teaches courses in political, feminist and media theory.

Coeditor Burden-Shelly is an Associate Professor of African American Studies at Wayne State University.