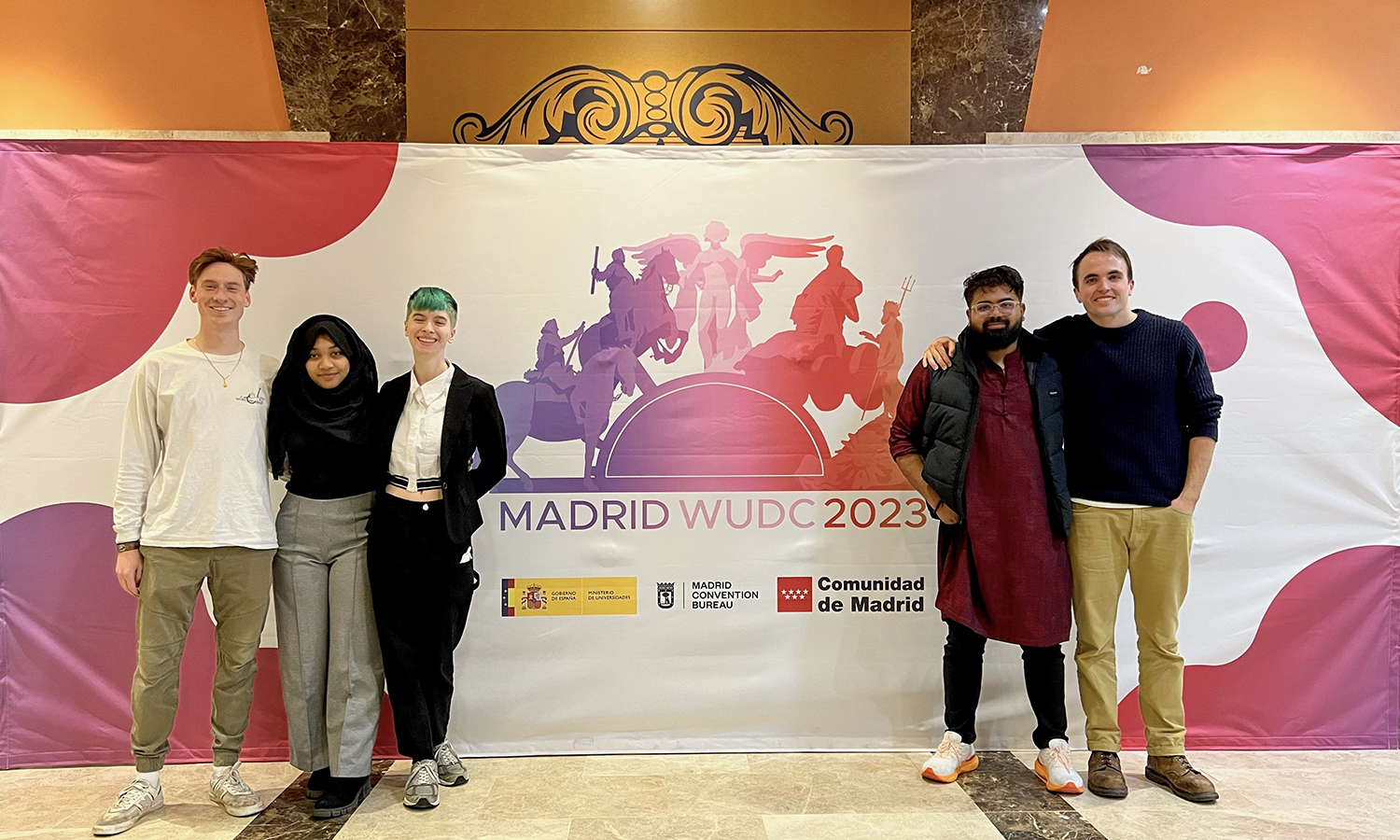 HWS News
5 January 2023

Historic Debate Performance at World Championships By Andrew Wickenden '09


At the world's premier collegiate debate competition, HWS debaters finished with one of the team's best performances ever at the tournament.

After three days of tough competition at the World Universities Debating Championship, Sreyan Kanungo '23 and Kayla Powers '24 became the first HWS team to win an elimination round in the open division, advancing all the way to the octofinals.

Representing the HWS team at Worlds in Madrid, Spain, Kanungo and Powers had the best results of any U.S. liberal arts college and placed ahead of 56 other U.S. teams, including teams from Yale, Princeton, Harvard and Cornell Universities.

"Breaking into the elimination rounds at Worlds is a major accomplishment for any debater and is often the high point of a debating career," says HWS Debate Head Coach and Professor of Philosophy Eric Barnes. "[And] although HWS has broken at Worlds three other times, we've never won an elimination round. This year, we did!"

Despite the upheavals of the pandemic during the past three years, Barnes notes that "the HWS team grew significantly and achieved considerable success, winning multiple tournaments, advancing to the late rounds at U.S. Nationals and breaking into the elimination rounds at both the 2021 and 2022 World Championships, something that HWS had only done once before. I can't fully express how proud I am of our students for what they accomplished under this adversity."

In addition to Kanungo and Powers' success, Trias Postdoctoral Fellow Daniel Schonning '16, who joined the HWS team in Madrid, was honored as one of the best judges of the competition. He chaired a panel of judges in the octofinals and judged the EFL final round — "a huge deal for someone judging for their first time at Worlds," Barnes says.

The success at Worlds follows a strong performance at the tournament last summer. In November, HWS hosted the United States Universities Debating Championship, the national championship tournament in the British Parliamentary-style. In April, the Colleges will host the annual Round Robin, an international tournament of champions founded by members of the Colleges' 2006 debate team.