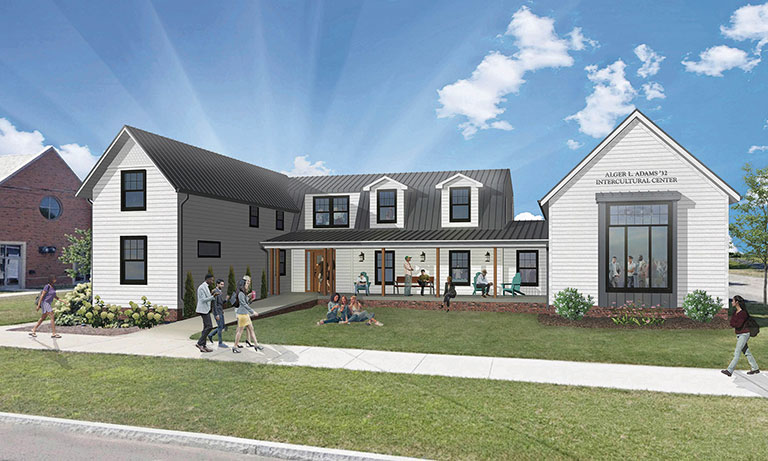 HWS News
Rafael Rodriguez '07, Associate Vice President and Dean of Students at New York University, supports the renovation project of the Alger Adams '32 Intercultural Center.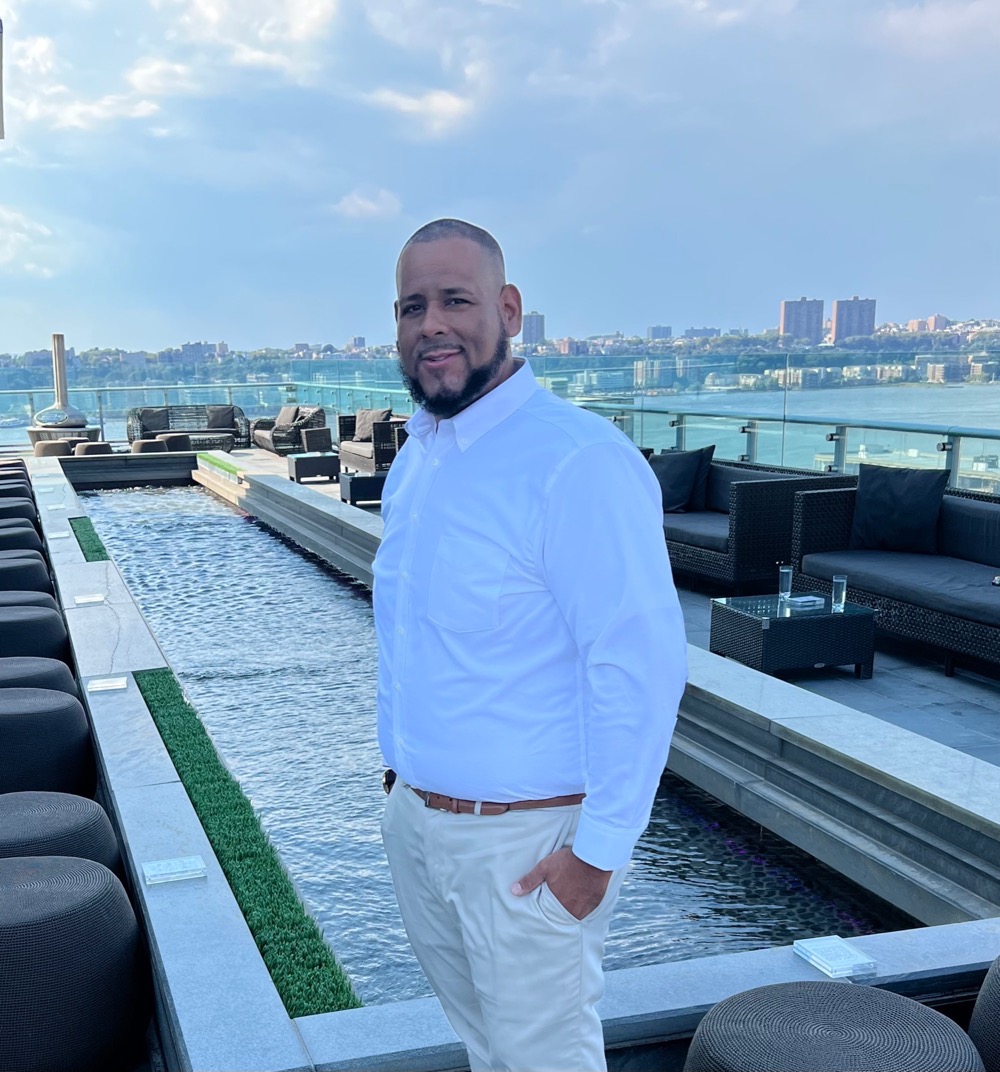 For Rafael Rodriguez '07, the Alger Adams '32 Intercultural Center at HWS (or the IC, as it's commonly known on campus) was an essential part of his college experience, his "home away from home." In honor of the special place the IC has meant to him, Rodriguez is donating $25,000 toward the renovation project to expand the building on Pulteney Street.
The IC is "a place where we made lifelong friends…a place where we had fierce debates about controversial issues," reflects Rodriguez, who now serves as the Associate Vice President and Dean of Students at New York University and is Managing Partner of Diversity & Talent Acquisition at ABINTUS, LLC. "I want to be a part of helping sustain that legacy. The new IC embodies the same vibe of welcoming, belonging and inclusion as when I was a student."
At the Hobart Bicentennial gala, the Colleges announced that the newly renovated Intercultural Center will bear the name of the Rev. Dr. Alger L. Adams '32, D.D. '83, the first Black graduate of Hobart College. Chair of the Board of Trustees Craig Stine '81, P'17 and his wife Kathy Hay Stine P'17 made the lead gift to name the Alger Adams '32 Intercultural Center.
Learn more about the renovation project.
While Rodriguez's time at HWS was full of activity — he was a leader of the Latin American Organization, co-chair of the Caribbean Student Association, co-manager of the Youth Enrichment House and a Chi Phi brother — he says most of his time was spent at the IC.
"There was never a week where I did not spend time at the IC," says Rodriguez. "The IC was where we held student club meetings. My HEOP adviser was in the Intercultural Center. Our club leaders and advisers were in the same building. My friends worked there. That was definitely my home base."
In his work at NYU, Rodriguez tries to emulate the support and care he received from staff at the IC; he says they challenged him, with high expectations and lots of support, to become the best student he could be. In turn, he says, "I do what I do for students. That ethos was embodied in every single staff member I encountered at HWS."
As the renovation project nears completion, Rodriguez expects it will carry forward that spirit as a space where students can hold robust dialogues and debates on sensitive issues, where they are challenged and grow, and where they feel a sense of welcome and belonging.
"More than anything," he says, "I hope it continues to be a home away from home for students who most need it."
Top: A rendering of renovations for the Alger Adams '32 Intercultural Center.