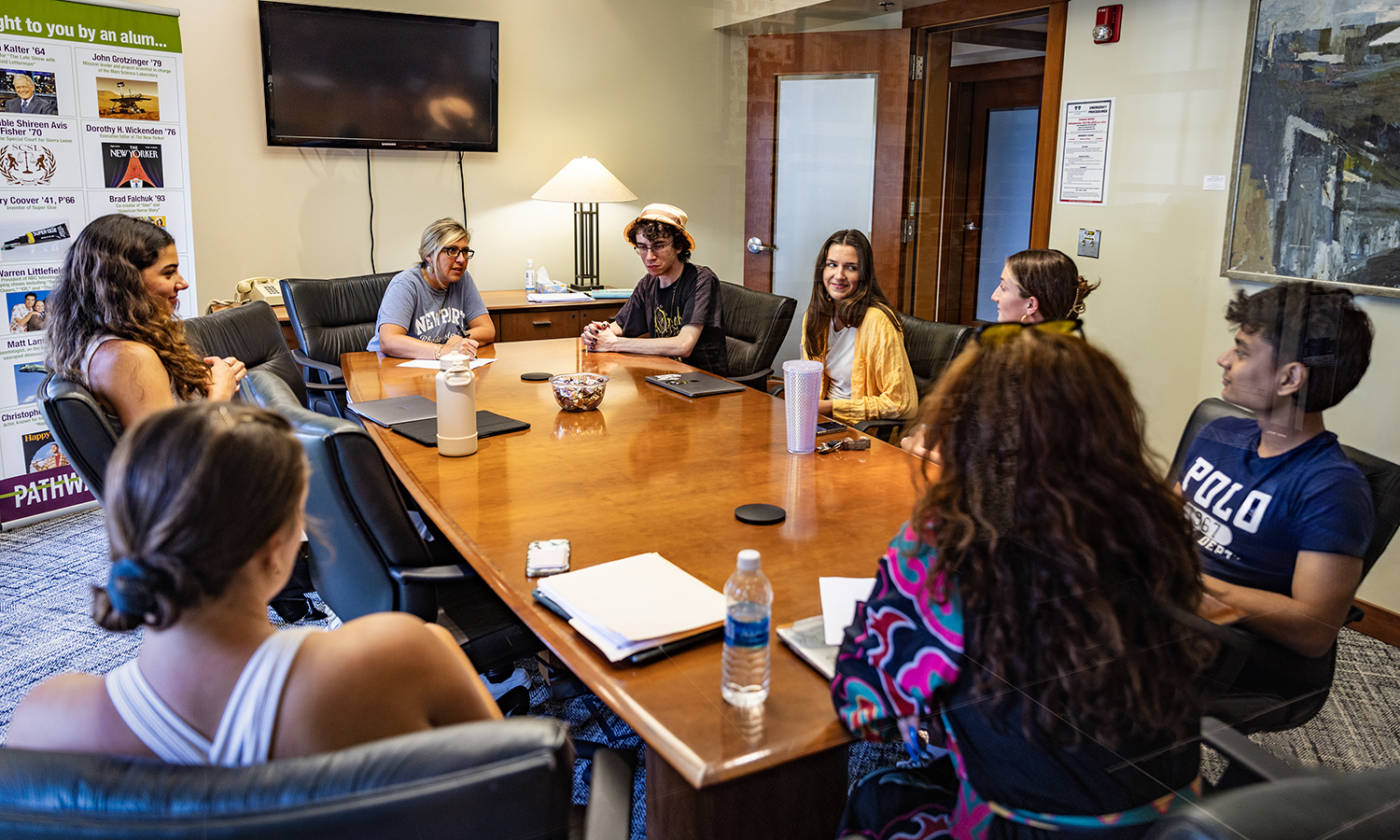 HWS News
15 August 2023

Local Internships, Wide-Ranging Experiences

Hobart and William Smith's summer program supported student internships in the Finger Lakes.

Through the FLX Summer Internship program, HWS students explored careers in the arts, analytics and food justice among other opportunities throughout the region.

The summer program, operated by the Salisbury Center for Career, Professional and Experiential Education, supported and enriched student internships at local organizations. Students received a stipend, lived on campus and each week met with staff from the Salisbury Center to reflect on their experiences.

"I am grateful for all of the support provided by HWS, our donors and our community partners to provide these hands-on internship opportunities for our students," says Executive Director of the Salisbury Center Brandi Ferrara. "To see how students grow and develop throughout their experiences is so powerful and rewarding. They will hopefully walk away from this summer with a better understanding of themselves and their career aspirations."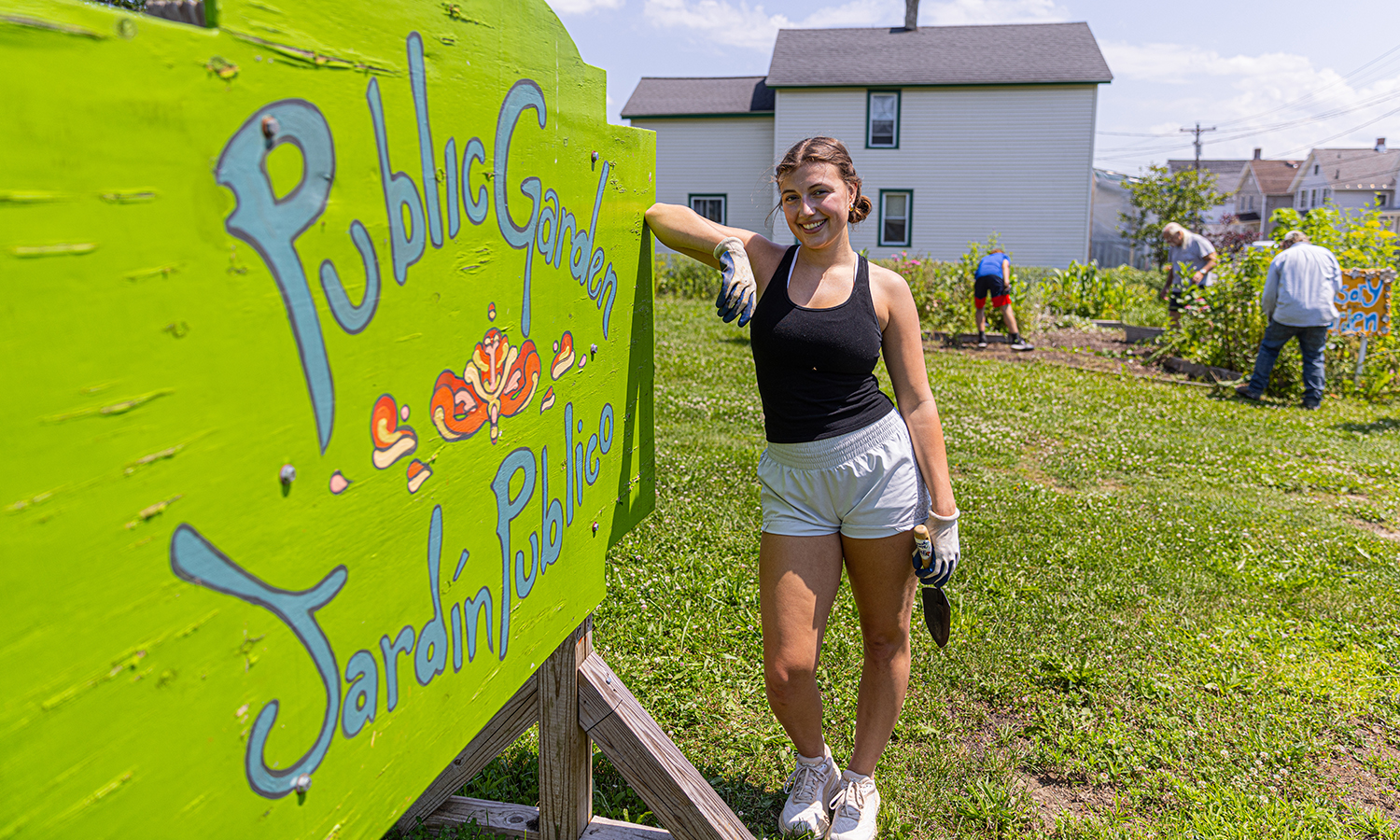 Elizabeth Palumbo '25, a writing and rhetoric major, worked with BluePrint Geneva, Inc., a local organization that supports urban agriculture and environmental, economic and food justice.
Palumbo was inspired when members from DC Central Kitchen, a non-profit that provides meals and teaches culinary skills to residents in Washington, D.C., visited a class this past academic year. As she helped advance BluePrint Geneva's food justice programs and explored a career path in community service, Palumbo says, "It was a really nice way to connect with community members."
"We're really lucky to go to school here and be in the heart of the community," she says. "So I think it's great when we can make connections like this."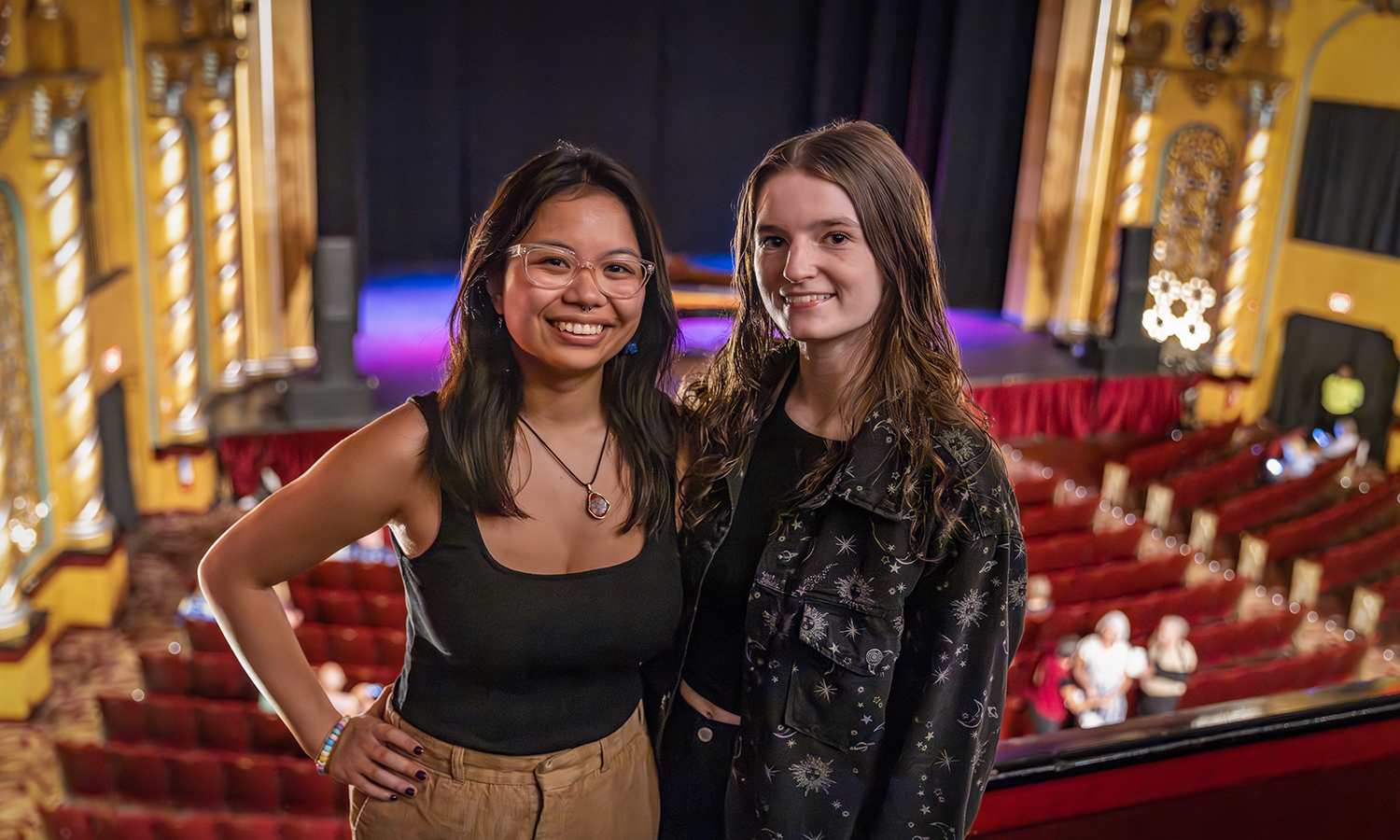 At the Smith Center for the Arts in downtown Geneva, Isabel Huelgas '25 and Elisabeth Pedone '25 explored the performing arts and what it takes to produce and host events. Huelgas and Pedone supported concerts, graduations, recitals and a summer's worth of events at the Smith Opera House.
Huelgas, a music major and theatre minor, says the experience helped her to develop her interpersonal skills while working alongside staff.
"I've always had an appreciation for the performing arts and now I have a new background and insight into what work goes on," says Pedone, a dance movement studies major who has performed at the Smith with the Kinetic Dance Collective.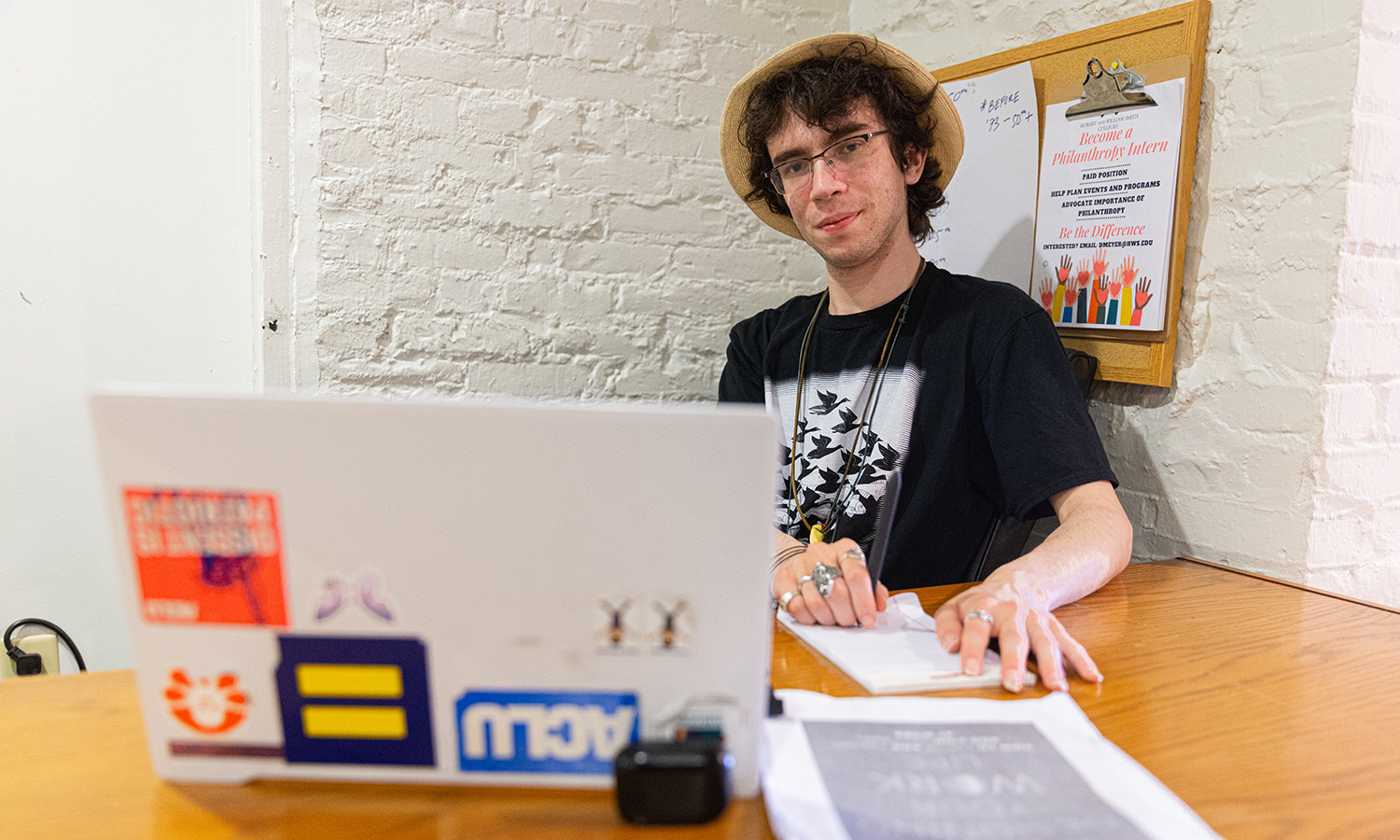 On campus, computer science major Al Levy '25 says their internship with the HWS Office of Advancement, gathering data and conducting research, provided vital experience in the workforce.
Meanwhile, other students interned in Geneva and throughout the Finger Lakes region:
Arshi Fawad '26 at the Women's Hall of Fame in Seneca Falls, N.Y.; Syed Jafri '24 and Cora Nagle '24 with the HWS Media and Society Department; Nagle and Saugat Joshi '25 with FLX Goods in Geneva, N.Y.; Sophie Redmond '24 and Laila Selim '24 with the Dove Block Project in Geneva, N.Y.; Nabilatu Sowe '26 with Canal Side Experiences in Waterloo, N.Y.; and Mohammad Yassin '25 with the HWS Data Analytics Program.
Funding for these student experiences was supported through Annual Fund donations for Career Services.
Learn more about internships at HWS.
Pictured above, students in the FLX Summer Internship program meet with Executive Director of the Salisbury Center Brandi Ferrara.