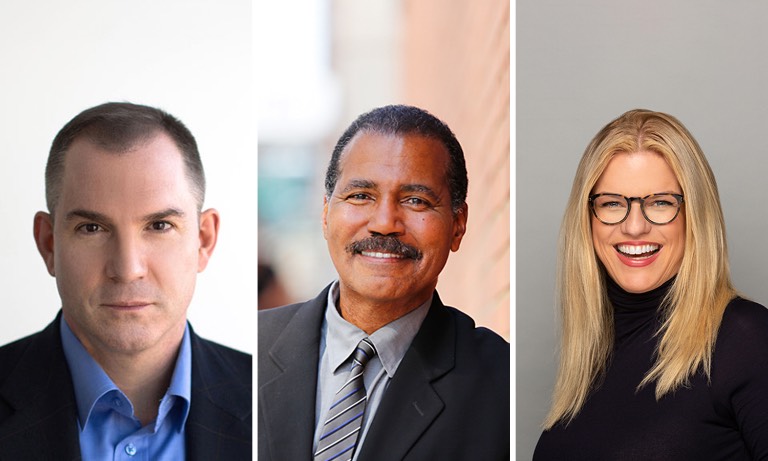 HWS News
5 September 2023 • Alums Stern Family Forum Welcomes Bruni and Carter
This fall, New York Times opinion writer Frank Bruni and Lee Carter, communications strategist and Fox and MSNBC contributor, will join 60 Minutes correspondent and HWS Trustee Bill Whitaker '73, L.H.D. '97 for a conversation on campus.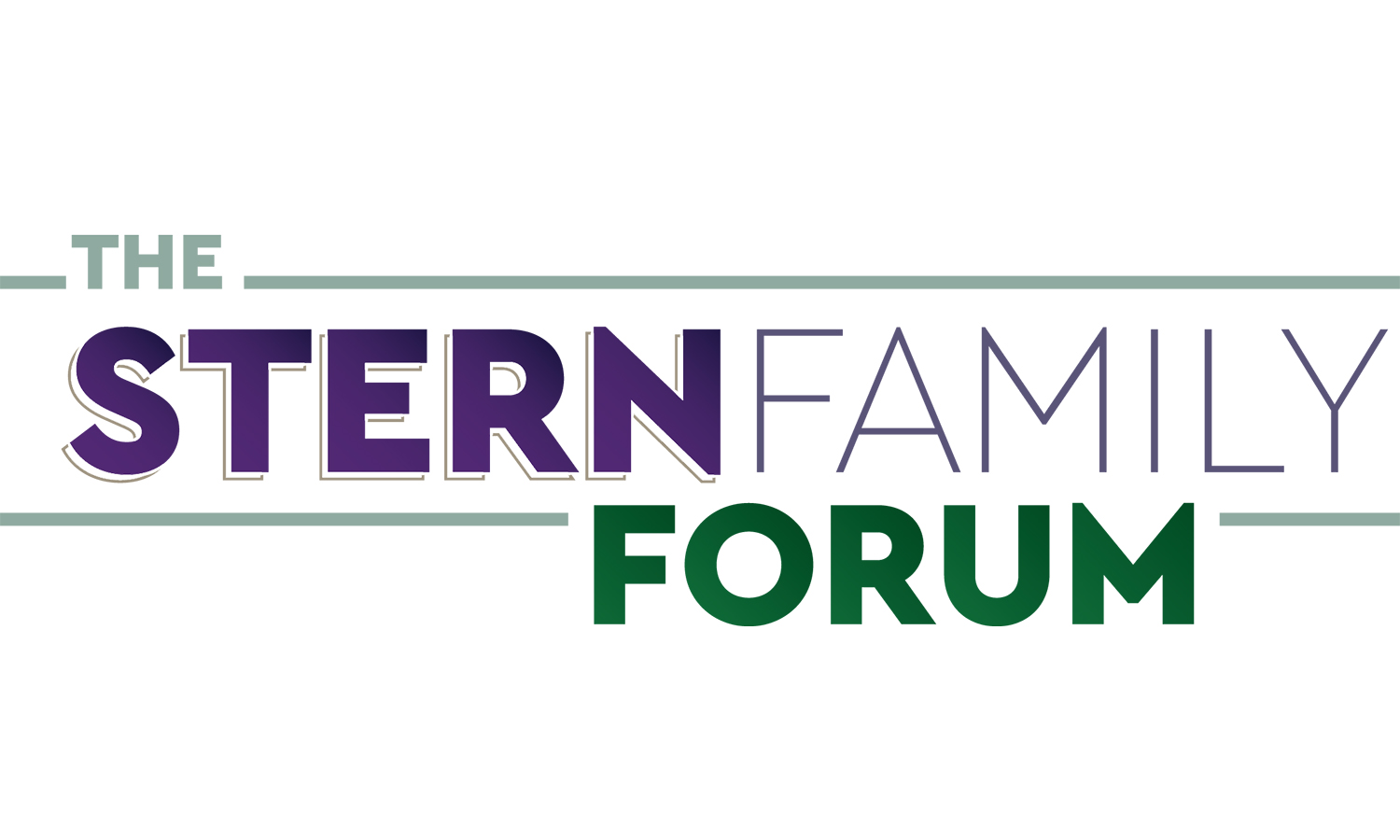 Hobart and William Smith Colleges will welcome Frank Bruni and Lee Carter to campus for the first Stern Family Forum event of the fall semester on Thursday, Oct. 19. HWS Trustee Bill Whitaker '73, L.H.D. '97, who has won two Emmys, most recently as a correspondent for 60 Minutes, will moderate the conversation between Bruni, a long-time journalist now contributing to the New York Times Opinion section, and Carter, president of Malansky + Partners and a cable news regular.
The event will begin at 7:30 p.m. in the Vandervort Room of the Scandling Campus Center. The event is free and open to the public.
The Stern Family Forum, generously funded by Honorary Trustee Herbert J. Stern '58, P'03, LL.D. '74 and Trustee Samuel A. Stern '03, was created to support annual public discussions with notable guests who bring nuance to difficult, sometimes controversial subjects.
Provost and Dean of Faculty Sarah Kirk, one of the forum's organizers, says: "This fall's Stern Forum promises to be another substantive conversation. Our guests, as well as our moderator, bring extensive experience in journalism and the media. I look forward to a fascinating exploration of key issues shaping the national discourse."
Bruni, a finalist for the Pulitzer Prize, joined the New York Times in 1995 and has ranged broadly across its pages. He has been a White House correspondent and served as the Rome bureau chief, covering Pope John Paul II and Prime Minister Silvio Berlusconi. Before joining the Opinion pages in 2011, he was the paper's chief restaurant critic and as a staff writer for The Times Magazine, profiled director J.J. Abrams, writer David Foster Wallace and a health-obsessed billionaire who planned to live to 125. Bruni came to the Times from The Detroit Free Press, where he was a war correspondent, the chief movie critic and a religion writer. He is the author of four New York Times best sellers: a 2022 reflection on illness, aging and optimism, The Beauty of Dusk; a 2015 examination of the college admissions frenzy, Where You Go Is Not Who You'll Be; a 2009 memoir, Born Round, about the joys and torments of his eating life; and a 2002 chronicle of George W. Bush's initial presidential campaign, Ambling Into History. In the summer of 2021, he became a professor of journalism and public policy at Duke University.
Carter is president of maslansky + partners, the leader and creator of Language Strategy, the singular discipline of finding exactly the right words to make audiences listen, care and act. Her primary focus is driving behavior change through the effective use of language, and her work makes a big impact on how winning organizations communicate, from Fortune 500 companies to trade associations to nonprofits around the world. The author of Persuasion: Convincing Others When Facts Don't Seem to Matter, she is regular contributor on Fox, Yahoo Finance, and CNN, providing unique insights into business news and U.S. politics. Rather than traditional polling, she analyzes voters' emotional responses to understand voter engagement and sentiment. Carter's work is built on the premise that it's not what you say that matters, it's what they hear — and she ensures clients are heard exactly as they intend. That is how you win.
As a CBS 60 Minutes correspondent, Whitaker has reported stories from across the world on a wide range of issues. His investigation into the origins of the opioid crisis won more awards than any other 60 Minutes work, among them the DuPont Columbia University award, the Peabody, an Emmy and an RTDNA Murrow award. In 2021, Whitaker received the 2021 ICFJ Founders Award for Excellence in Journalism and in 2022 was presented with the Joseph M. Quinn Award for Lifetime Achievement, the Los Angeles Press Club's highest recognition. A member of the HWS Board of Trustees since 2001, Whitaker chairs its Belonging, Diversity and Equity Committee. He has spoken on campus on a number of occasions, including the 1997 and 2008 Commencement ceremonies. In 1997, he was awarded an honorary Doctorate of Humane Letters for his service to HWS.