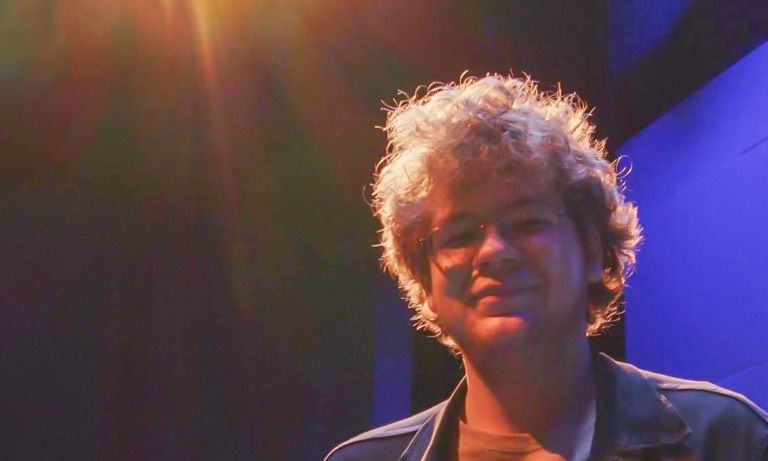 HWS News
8 June 2023 • Alums Tedeschi '22 Enters MFA in Film Program By Katelyn Oswalt '24
Troy Tedeschi '22 continues to pursue his career in the film and animation industry.
Setting his career trajectory on becoming a cinematographer, independent videographer or director of photography, Troy Tedeschi '22 has entered the Master of Fine Arts in Film and Animation program at Rochester Institute of Technology.
"I chose the Film and Animation MFA program at RIT to expand upon my technical knowledge of film making and cinematography in order to become a more professional filmmaker and artist," shares Tedeschi, who double majored in Media and Society and Theatre, and notes the RIT program has been ranked in the top 15 nationally by Animation Career Review.
Tedeschi credits his involvement as an HWS student, serving as director of photography of the HWS Theatre Department's Memories of Overdevelopment as the inspiration of his career path. "The experience combined my theatre knowledge with everything I had been learning in my Media and Society courses into one very large project that led me to decide that this is what I want to continue doing," says Tedeschi.
Classes such as "Photography and Its Publics," "Art of Experimental Cinema" and "Intro to Social Documentary" taught by Assistant Professor of Media and Society Jiangtao Harry Gu '13, he says were key to his understanding of the field.
During his time at the Colleges, Tedeschi served as a Media and Society Teaching Fellow and was a member of the Lambda Pi Eta, the national communications honor society. Upon graduation, he received the Marilyn Jimenez Media and Society Student Film Award for his work in the department. On campus, he also was a member of the Phoenix Players, HWS Jazz Ensemble and E-Scapes.