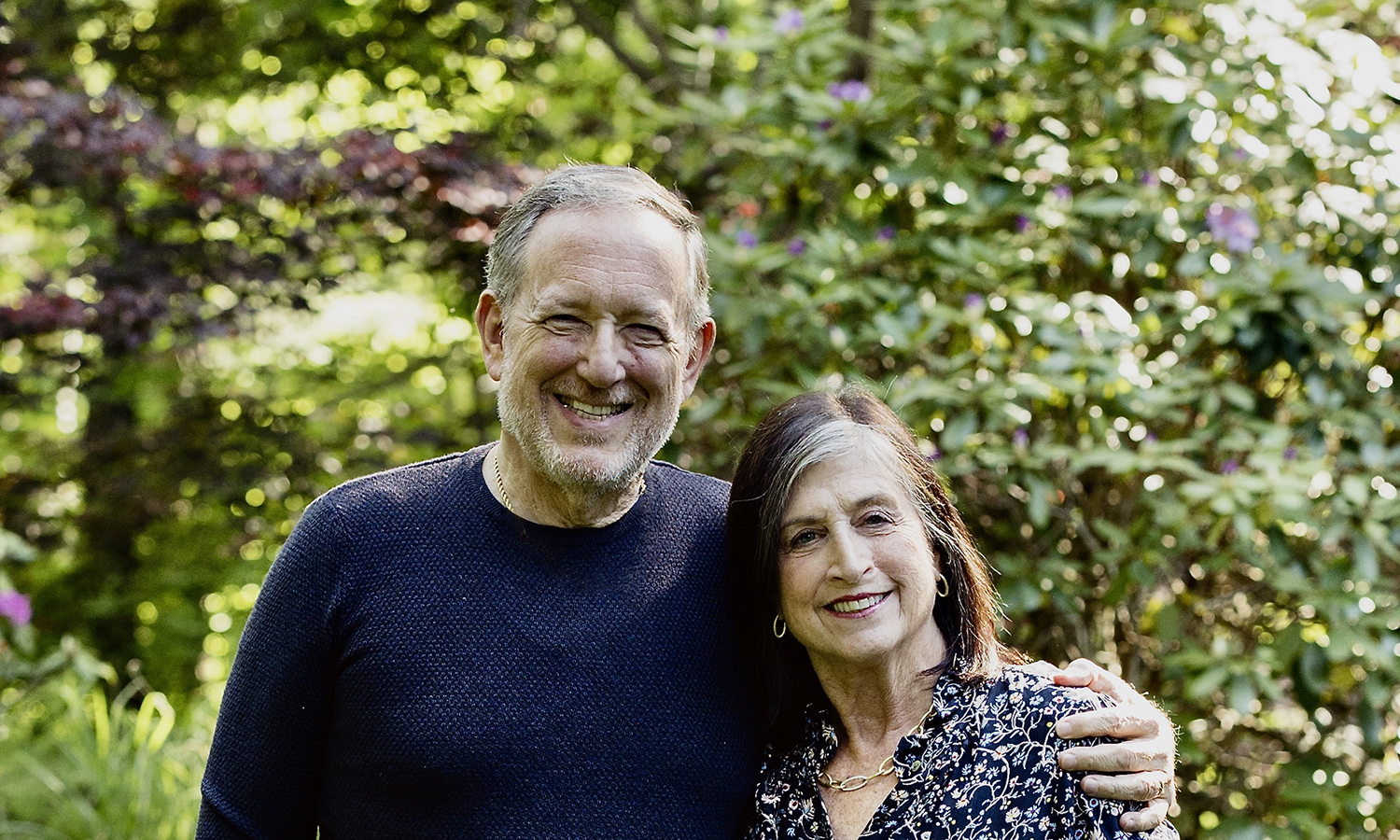 HWS News
13 July 2023 • Alums • STEM Wassermans' $500K Gift Supports HWS Science Center By Andy Wickenden '09
HWS Trustee Dr. Richard Wasserman '70 and his wife Tina are investing in the Colleges' vision of a modern facility that fosters STEM teaching, learning, research and collaboration.
To support ongoing scientific education and research, and to lay the foundation for future generations, Trustee Dr. Richard L. Wasserman '70 and Tina Wasserman have committed to a $500,000 gift in support of a state-of-the-art building that will be the hub of scientific education at Hobart and William Smith.
"With the Wassermans' generous gift, the sciences at Hobart and William Smith will take a major leap forward," says President Mark D. Gearan. "Their leadership on the science center project is especially meaningful, as it will foster the kinds of life-changing academic experiences that Richard enjoyed as a student. I am grateful for his and Tina's many years of friendship and support."
Wasserman remembers "relatively little sophisticated instrumentation" when he arrived on campus in the fall of 1966. "I recall the excitement over the arrival of the first NMR," he notes, and "research activities were pursued by a few of the faculty and their Honors students."
Fast forward to 2023: STEM education at the Colleges comprises nearly a dozen programs and departments, with more available research opportunities and internships than ever before. Faculty and students regularly coauthor and publish research.
"Today, most students are actively engaged in research projects in their classes, independent studies, Honors projects or summer research. Despite having to function in these antiquated facilities, our faculty and students are doing extraordinary work leading to presentations at regional and national meetings and peer-reviewed publications, the ultimate accolade in the academy," Wasserman says.
The new facility will be designed both to centralize and further encourage the collaborative, interdisciplinary teaching, learning and research already happening on campus.
"While our current students' science education is so much more robust and exciting than mine, the liberal arts context still informs HWS science education," Wasserman says. "While I was able to prepare adequately for medical and graduate school, the major strength of my HWS education was the liberal arts context within which I learned. My perspective of science as one of the liberal arts has shaped my life's work as a physician and clinical investigator."
After earning his B.S. in chemistry from Hobart, Richard Wasserman enrolled in medical school and through a joint doctoral program, earned a Ph.D. in biomedical science from City University of New York in 1975 and an M.D. from Southwestern Medical School in 1977. A noted immunologist and allergist, he currently serves as Medical Director of Pediatric Allergy and Immunology at Medical City Children's Hospital and Managing Partner of Allergy Partners of North Texas.
Tina Wasserman is a renowned author, food columnist, chef and award-winning cooking instructor specializing in contemporary kosher cuisine. Trained in nutrition and education, she holds degrees from Syracuse University and New York University. In 1994, she was elected to Les Dames dEscoffier, an international culinary society that honors women in the food and beverage industry; she is one of only four Dames in the country honored as an expert in Jewish cooking and culinary history. Her publications include Entrée to Judaism for Families and Entrée to Judaism: A Culinary Exploration of the Jewish Diaspora. A longtime food columnist for Reform Judaism magazine and current food editor/writer for ReformJudaism.org, she has been featured in newspapers and magazines throughout the country and appeared on live radio and television, including ABCs Good Morning America.
A member of the HWS Board of Trustees since 2006, Wasserman looks forward to the benefits the project will bring students and faculty, and encourages other alums to support the project. "My wife, Tina, and I have supported the new Science Center because we believe that our science faculty and students are poised to surpass their recent scientific research and education achievements and deserve a modern, state-of-the-art facility to achieve those goals. We hope that you will join us."
To learn more about the science center project, contact Vice President for Advancement Bob O'Connor P'22, P'23 at oconnor@hws.edu or (315) 781-3535.
Pictured Above: Dr. Richard '70 and Tina Wasserman are longtime supporters of the Colleges, with gifts that have endowed the Wasserman Garden for Tranquility and Quiet Repose and the Tina Wasserman Kosher Kitchen in the Abbe Center for Jewish Life, and helped bolster the construction of Stern Hall and the President Mark D. Gearan and Mary Herlihy GearanEndowed Scholarship Fund.