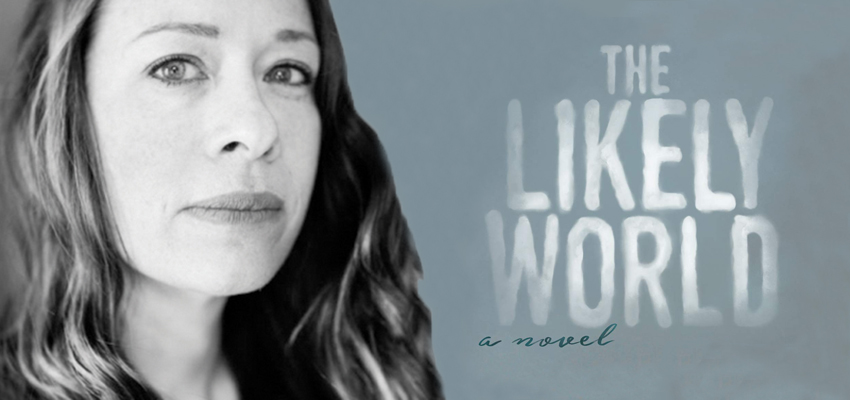 HWS News
21 December 2020 • Faculty Conroy-Goldmans Novel Is Best Book Awards Finalist
The speculative fiction debut novel by Professor of English Melanie Conroy-Goldman is named a finalist in the Best Book Awards, while her new essay published on Medium explores the genre.
Professor of English Melanie Conroy-Goldmans debut novelhas been named a finalist in the Best Book Awards from American Book Fest. The Likely World earned the honor in the Fiction: Literary category.
Now in its 18th year, American Book Fest covers mainstream, independent and self-published books. The Best Book Awards enlists industry experts to judge titles published between 2018 and 2020 in more than 90 categories. More than 2,000 books were reviewed for this years awards.
The Likely World, published by Red Hen Press, is a speculative fiction novel that follows single mom Mellie, who has just emerged from a shattering 20-year addiction to the memory drug cloud, when a stranger who may be her childs father appears with a dangerous agenda. The book has earned praise from literary luminaries and coverage from Vanity Fair, among others.
Speculative fiction includes elements that dont exist in recorded history or observed phenomena of the universe, asking what if questions. A new article authored by Conroy-Goldman, selected for distribution by Human Parts from Medium, explores how speculative fiction can help us to understand the many and changing narratives of 2020.
In Were All Speculative Fiction Writers Now, she shares: As we cast our minds into next year toward a new administration, toward vaccines in production, and toward the great movements that have shaped recent history it is this imaginative element that will help us best to dream.
To read the complete article, click here.
A founding director of the HWS Trias Residency for Writers, Conroy-Goldmans fiction has been published in journals such asSouthern ReviewandStoryQuarterly, in anthologies from Morrow and St. Martins and online at venues such asMcSweeneys.In addition to her teaching duties at HWS, she volunteers at a maximum-security mens prison with the Cornell Prison Education Program. Her work is represented by Bill Clegg at the Clegg Agency.