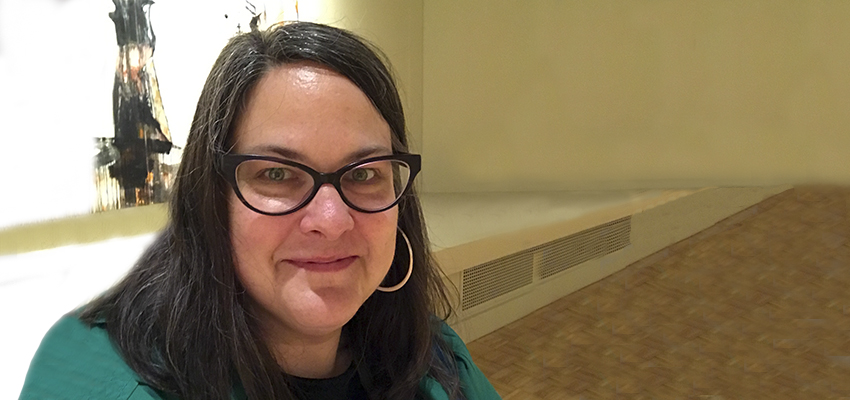 HWS News
30 March 2021 • Faculty Shafer Publishes on the Comedy of John Hughes
A new anthology on the celebrated director John Hughes features a chapter by Associate Professor of Media and Society Leah Shafer.
Refocus: The Films of John Hughes, a new anthology of essays edited by Timothy Shary and Frances Smith, highlights the career and legacy of John Hughes, whose films include Sixteen Candles, The Breakfast Club and Ferris Bueller's Day Off.
The book, which will be published in April, includes Associate Professor of Media and Society Leah Shafer's chapter, "Brand Name Vision: Props in the films of John Hughes," which draws on her doctoral dissertation exploring Hughes' comedic use of branded props and sight gags.
As the publisher writes, Hughes' films "enjoyed popular and critical success alike, from his first scripts in the early 1980s through to his celebrated work later in the decade and into the 1990s. While Hughes is best remembered for his stories about teenagers…almost all of his films deal with comical conflicts within everyday American families. He directed eight films and wrote over 30 in a career spanning a quarter of a century and is fondly remembered for influencing American perceptions of — and appreciation for — the daily lives of (primarily) common citizens."
At HWS, Shafer teaches courses that explore the culture and history of media, including television, film, advertising and the internet. Her criticism has been widely published and anthologized and appears in journals including FLOW: A Critical Forum on Television and Media Culture, Afterimage and Film Criticism. Her scholarship on media studies pedagogy has appeared in The Journal of Interactive Technology and Pedagogy and Teaching Media Quarterly, and she was a guest-editor for a volume of Cinema Journal Teaching Dossier. In a chapter in 2017 book The 25 Sitcoms that Changed Television: Turning Points in American Culture, Shafer examines The Office and assesses the show's impact on television comedies and modern American culture.
An HWS faculty member since 2008, Shafer was awarded the faculty prize for teaching in 2018. She holds an A.B., M.A. and a Ph.D. from Cornell University, and has taught at Ithaca College and for the Bard Prison Initiative, where she served as campus coordinator.