William Smith
Dean's Office
The William Smith Dean's Office is the keeper of William Smith College's rich traditions, and the main source of academic support and encouragement for William Smith students. We are a community of intelligent and talented young women and students who are gender diverse joining together to celebrate each other's many accomplishments, and to support each other. We foster and celebrate the creativity, scholarship, service, leadership, and athleticism of William Smith students, and we work hard to ensure that every William Smith student receives the guidance they need in order to succeed academically.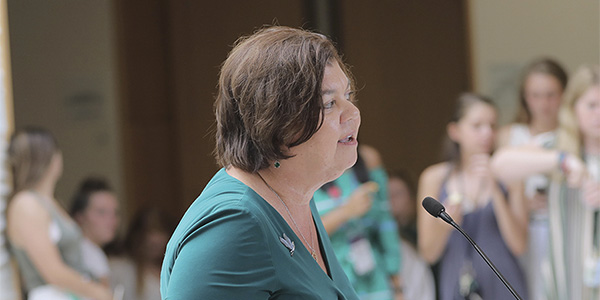 Lisa Kaenzig, Dean of the College
Email: kaenzig@hws.edu
Dean Lisa Kaenzig (she/her) has over 30 years of administrative and academic experience, including several years working in politics in Washington, D.C. and almost two decades serving as a dean at the Colleges. On the national stage, she is the past Chair of the Board of Directors for the Public Leadership Education Network (PLEN), of which William Smith College is an institutional member. With headquarters in Washington, D.C., PLEN is the only national organization with the sole focus of empowering, educating and engaging women and marginalized gender groups in public policy to promote diverse, inclusive leadership in policy making.
Dean Kaenzig also serves as the advisor to Hai Timiai, the William Smith senior honor society and as the advisor of the PLEN chapter at HWS. Dean Kaenzig founded the HWS First Generation Initiative in 2006 and has worked with the Centennial Center for Leadership on several initiatives. She was appointed to serve in leadership roles on several HWS initiatives including the HWS Middle States Accreditation Steering Committee, the President's Committee on Inclusive Excellence and the Strategic Diversity Plan Committee. She currently serves on the HWS Committee on Academic Affairs.
A frequent invited speaker on issues relating to gifted and introverted learners, Kaenzig's acclaimed research on the topic, "Introversion: The often forgotten factor affecting the gifted," is cited as one of the most influential references in the field. Kaenzig has appeared on NPR and the BBC's podcast "The Why Factor" to discuss her research on introversion. In the local community, Kaenzig served as the founding president of the Music Boosters of Geneva and on the board of the Geneva Theatre Guild.
Dean Kaenzig earned her Ph.D. in Educational Policy, Planning and Leadership from William and Mary, her M.A. in Human Resource Development from the George Washington University and her B.A. in Political Science from Rutgers University.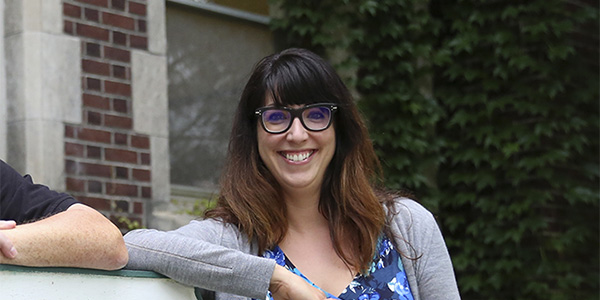 Kelly Payne, Assistant Dean
Email: payne@hws.edu
Assistant Dean Payne (she/her) has more than 15 years of experience in higher education, including several years in advising, and faculty/instructional roles. She joined the William Smith Dean's Office in 2018 and serves as the academic dean for two undergraduate class years as well as the advisor for the Laurel Honor Society and the Laurel Connections mentorship program. In addition to advising and mentoring students, Asst. Dean Payne has experience teaching first-year seminars in the humanities, surveys of American and African American literature, and professional development courses, she co-taught a study abroad course in Belgium and the Netherlands on political dissidence in the literature of the low countries. In all of these roles, Dean Payne works hard to support students by fostering an inclusive and socially just learning environment. Dean Payne is a proud first-generation college graduate and is the first person in her family to earn a doctorate degree. She holds an M.A. and a Ph.D. in English from the University of Nebraska-Lincoln, a graduate certificate in Nineteenth Century Studies, and a B.A. in English from Saint Mary's College (Notre Dame, Indiana). Her research interests include nineteenth-century American literature and reform as well as topics relating to the history of higher education and civil rights protest. She also has published on first-generation students and use of the student confessional narratives as a tool for promoting academic awareness and success.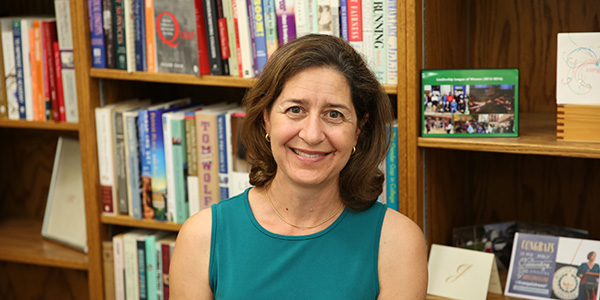 Lisa Salter, Assistant Dean
Email: lsalter@hws.edu
Lisa Salter (she/her) is assistant dean of William Smith College, working with the Classes of 2023 and 2025. As assistant dean she is fully invested in fostering students' academic success. She has had a broad range of experiences at the Colleges over the last fifteen years. Dean Salter has worked with students as a visiting faculty member in the psychology and religious studies departments, the FSEM program and study abroad terms, and as a part-time member of the William Smith Athletics coaching staff and the HWS Counseling Center Office.
Dean Salter holds a Ph.D. in ethics from the University of Chicago, a Master of Social Work (M.S.W.) from the School of Social Work, University at Buffalo, a M.A. in economics from Duke University, and a B.A. in economics from the College of William and Mary.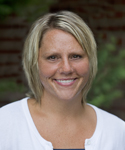 Gretchen Emerick-Marr, Assistant to the Dean
Email: gdewall@hws.edu
Gretchen (she/her) is the Assistant to the Dean of William Smith College and the office supervisor. With her friendly voice and outgoing personality, Gretchen is always willing to help students make appointments to see the deans and assist students and/or parents by answering questions or directing them to the best resource. She also supervises and trains all of the wonderful student workers who assist in the office.