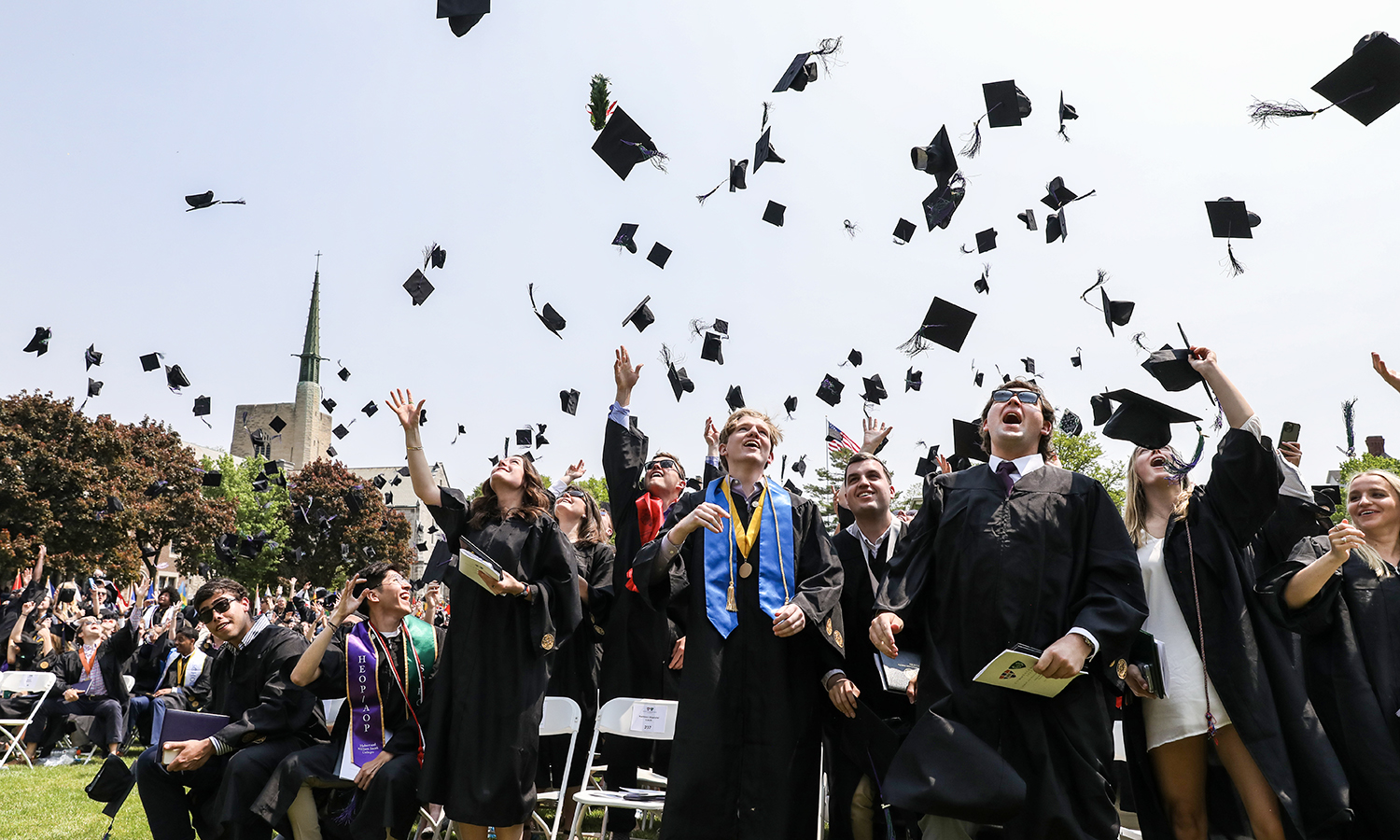 Commencement 2023
Commencement 2023
On Sunday, May 21, 2023, Hobart and William Smith Colleges celebrated the 112th graduation for William Smith and the 198th graduation for Hobart.
CITY YEAR COFOUNDER KHAZEI DELIVERs HWS COMMENCEMENT ADDRESS
Social entrepreneur Alan Khazei gave the keynote address at Commencement 2023. During Commencement exercises, four members of the community were recognized with honorary degrees: Patricia Adams, a successful corporate professional, musician, journalist, steadfast friend of the Colleges and daughter of Hobart's first Black graduate, the Rev. Dr. Alger L. Adams '32, D.D. '83; Dr. Gilberto Arbelaez '06, the only emergency physician on staff at Uvalde Memorial Hospital who treated victims in the immediate aftermath of the 2022 school shooting in Uvalde, Texas; Kevin Colton, Hobart and William Smith's longtime chief photographer who has brought our campus to life with his unique perspective; and Cynthia Gelsthorpe Fish '82, a longtime member of the Board of Trustees who advanced the Colleges efforts in governance and leadership and has been active in causes related to health, wellbeing and education.
cOMMENCEMENT pHOTO gALLERIES
Click the photos below to view the full gallery.