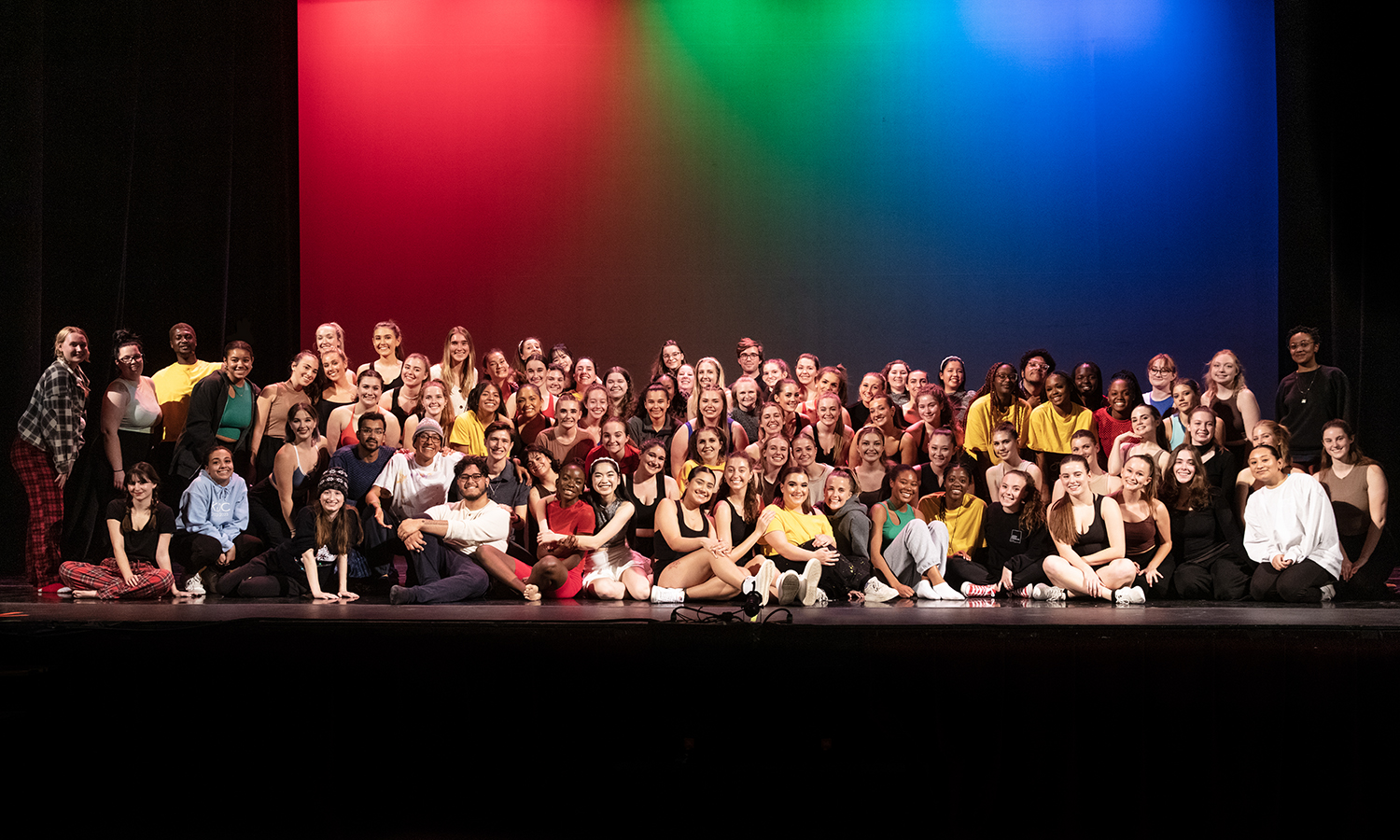 HWS News
15 November 2022 • Arts Biggest HWS Club-hosted Event of the Year
This semester, more than 100 students took center stage for the Kinetic Dance Collective's annual fall showcase.
The Kinetic Dance Collective, an inclusive dance concert for both beginner and experienced dancers, took the stage on Friday and Saturday, Nov. 11 and 12 at the Smith Opera House. This year, more than 100 dancers performed in 17 student-choreographed pieces in a variety of styles, including hip-hop, Bollywood, modern, tap, ballet and more.



"The Kinetic Dance Collective showcase is fun-filled with diverse dance styles thanks to each and every dancer, choreographer and stagehand," said Jenna Hyman '23, this year's co-president, prior to the show.
Kinetic Dance Collective's mission as a student-run organization is to encourage students to connect with the campus as well as the Geneva community through the art of dance. The group works to foster an inclusive and creative environment that values communication, teamwork and individual expression.
Formerly known as Koshare, students have hosted an annual dance showcase since 1971. Beginning in 2013, the club has partnered with the Smith Opera House to host their event due to large audience attendance records.