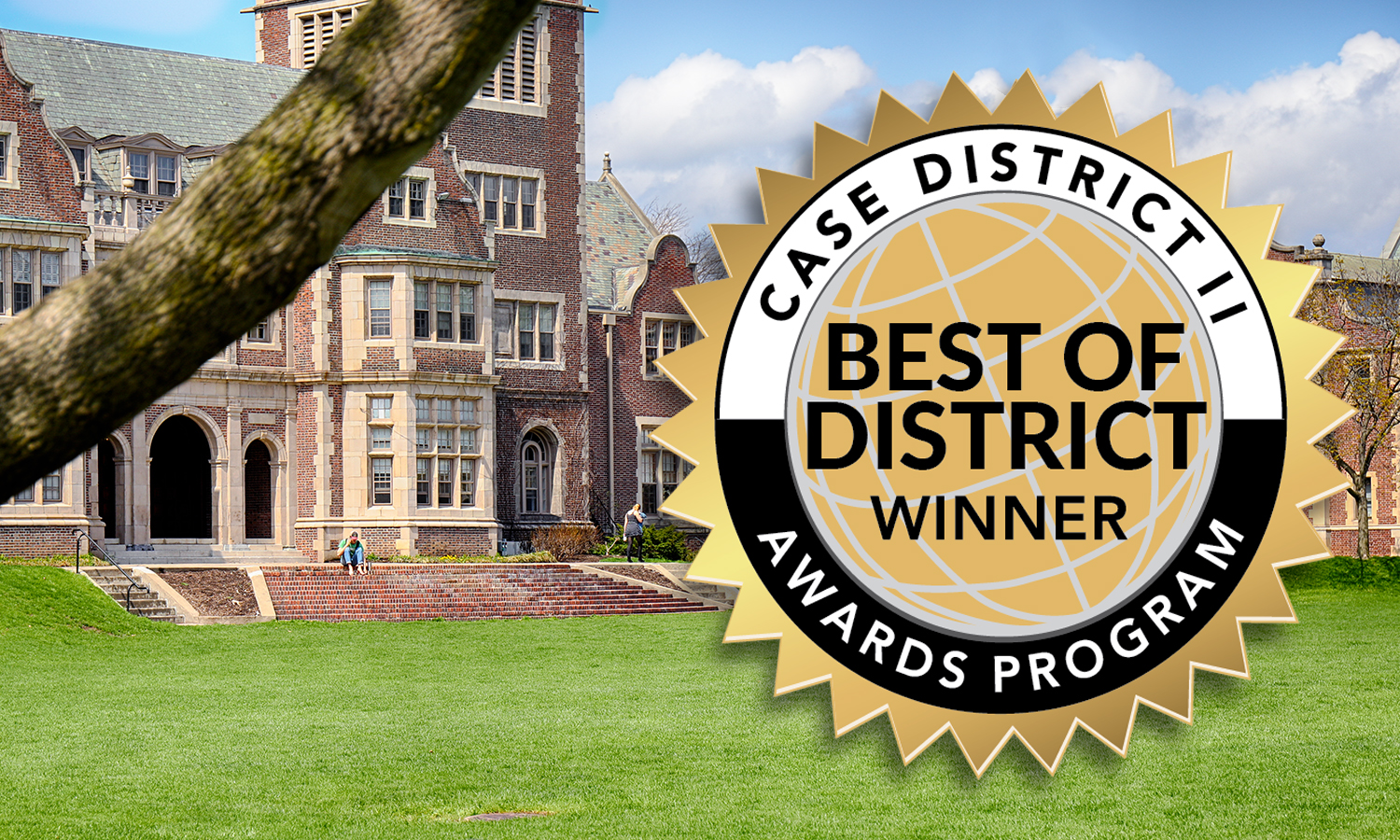 HWS News
7 December 2022

HWS Wins Six CASE Awards

For work on writing, marketing and social media, Hobart and William Smith won six awards from the Council of Advancement and Support of Education (CASE) in the Best of District II Awards.

The annual CASE Accolades program celebrates institutional accomplishments and higher education professionals for their work across areas ranging from fundraising, alum relations and student recruitment to marketing and communications.

HWS won in the following categories:
Alumni/General Interest Magazines
Branding
Websites
Student Recruitment Publications
Videos for a Student Audience
Writing, Profile 1,000+ Words
To learn more about the nominations, click here.
For Alumni/General Interest Magazines, HWS won for the winter 2022 edition of the Pulteney Street Survey, focusing on how alums are tackling the challenges and opportunities defining the first decades of the 21st century.
For Branding, HWS won for its Future-Focus Brand Strategy now visible on the HWS website and throughout all print materials and social media.
For Websites, HWS won for the overall HWS website: www.hws.edu.
For Student Recruitment Publications, HWS won for its viewbook for prospective students.
For Videos for a Student Audience, HWS won for the series Yo! HWS Cribs. The series changed names to HWS Homes for its second iteration.
Lastly, HWS won in the Writing, Profile 1,000+ words for Ali Marpet '15 Super Bowl Champion: Defying the Odds by Director of Athletic Communications Ken DeBolt. The profile follows Marpet's journey from a small high school in Hastings, NY to Hobart, to Super Bowl champion with the Tampa Bay Buccaneers.
District II, the largest of the eight CASE Districts, features schools from Delaware, Washington D.C., Maryland, New Jersey, New York, Pennsylvania, Puerto Rico, U.S. Virgin Islands and West Virginia. Schools from Ontario, Canada are also included in District II.