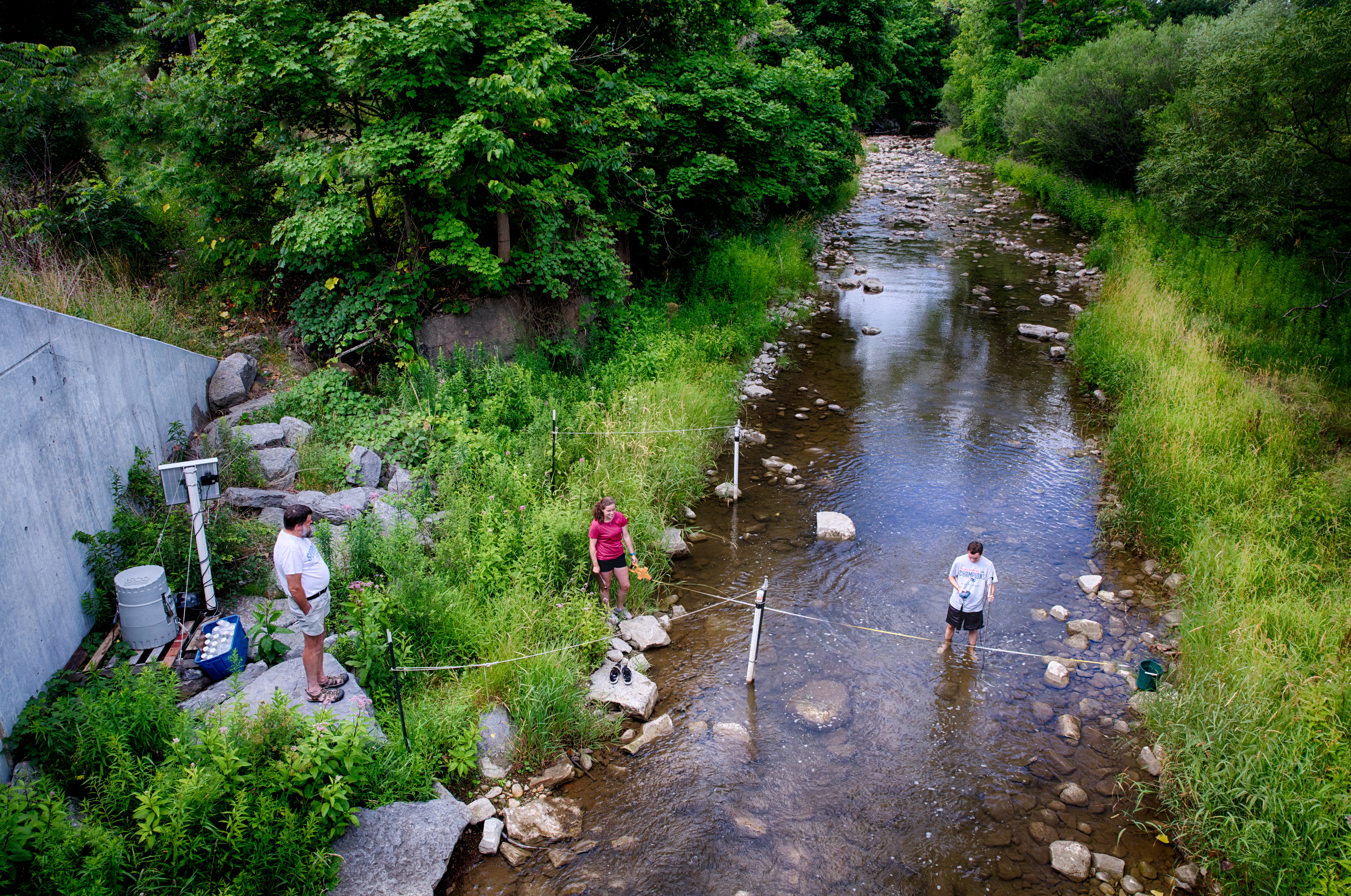 HWS News
22 December 2022 • STEM New Streams of Thought
A look at our innovative graduate program and three new academic minors, and examine the exciting possibilities for classroom learning, student research and future careers.
"Much of leadership in higher education is creative problem-solving," says Associate Provost for Curricular Initiatives and Development and Professor of Education Jamie MaKinster. "But in order to address problems effectively, one needs to have a strong understanding of the context, the people involved, and the resources at hand."
Enter the new Master of Arts in Higher Education Leadership program. With an emphasis on social justice, systemic change and student development, the two-year master's prepares graduates to challenge the current state of higher education and lead the change needed to support the next generation of college students. Competitive graduate assistantships offset tuition and support immersive higher-ed leadership experiences on campus. The program builds on the Colleges' robust educational offerings, including the undergraduate Educational Studies major and the Teacher Education Program.
"Through immersion in coursework and applied experiences, students in the program will develop their ability to think on their feet and work with others, leading to productive and viable programs or solutions," says Centennial Center Director Amy Forbes.
Designed for students to explore how water shapes the world, the interdisciplinary minor operates at the crux of geoscience, biology, chemistry, physics, computer science, mathematics and environmental studies. The aquatic science program challenges students to cultivate a holistic understanding of the lakes, rivers and wetlands around campus (and beyond), alongside "the skills necessary to gather and analyze data, and then write it up," says Professor of Environmental Studies John Halfman. The research-focused course of study is ideal for students interested in pursuing limnology, hydrology, freshwater or marine biology, and conservation careers.
[course preview]
GEO 186: Introduction to Hydrogeology Topics include the role of water in natural systems; floods and stream processes; and the physical, chemical, and ecological characteristics of lakes, oceans, aquifers, groundwater processes and wetlands.
From music theory, history, and criticism to business skills and economic principles, the new minor situates the complex business of music in a holistic context. In their coursework, internships and study abroad opportunities, students develop a deep and pragmatic understanding of the role of creativity and leadership in the industry. "Students are thinking about their futures, and we want to give them some concrete directions," says Associate Professor of Music Katherine Walker, who chairs the department. "When you say you love music, we hear you and want to help you build a life and career that is secure, rich and fulfilling."
[course preview]
MUS 194: A Historical Genealogy of Hip Hop An exploration of the roots and evolution of hip-hop from its emergence in 1970s New York to its present-day artistic and commercial successes, examining the interdisciplinary genre in which poetry, drama, music, art and dance are inextricably linked.
Combining quantitative analysis skills and qualitative liberal arts imagination, the data analytics program engages students in cutting-edge tools and strategies for effectively and ethically substantiating facts. Students explore a variety of data types, collection methods and modeling, as well as related issues like data privacy, collecting ethics and the specter of bias. The program's co-chairs, Associate Professor of Mathematics and Computer Science Jonathan Forde and Associate Professor of Sociology Kendralin Freeman, note that a data analytics minor will show students "how they can enhance their reading of data with action," enabling them to "communicate what it means" beyond ones and zeroes.
[course preview]
DATA 251: Data and Context A deep dive into the questions and choices that can shape data in real world applications in a range of fields.
Pictured above: Professor of Environmental Studies John Halfman and students collect data from a Finger Lakes tributary.