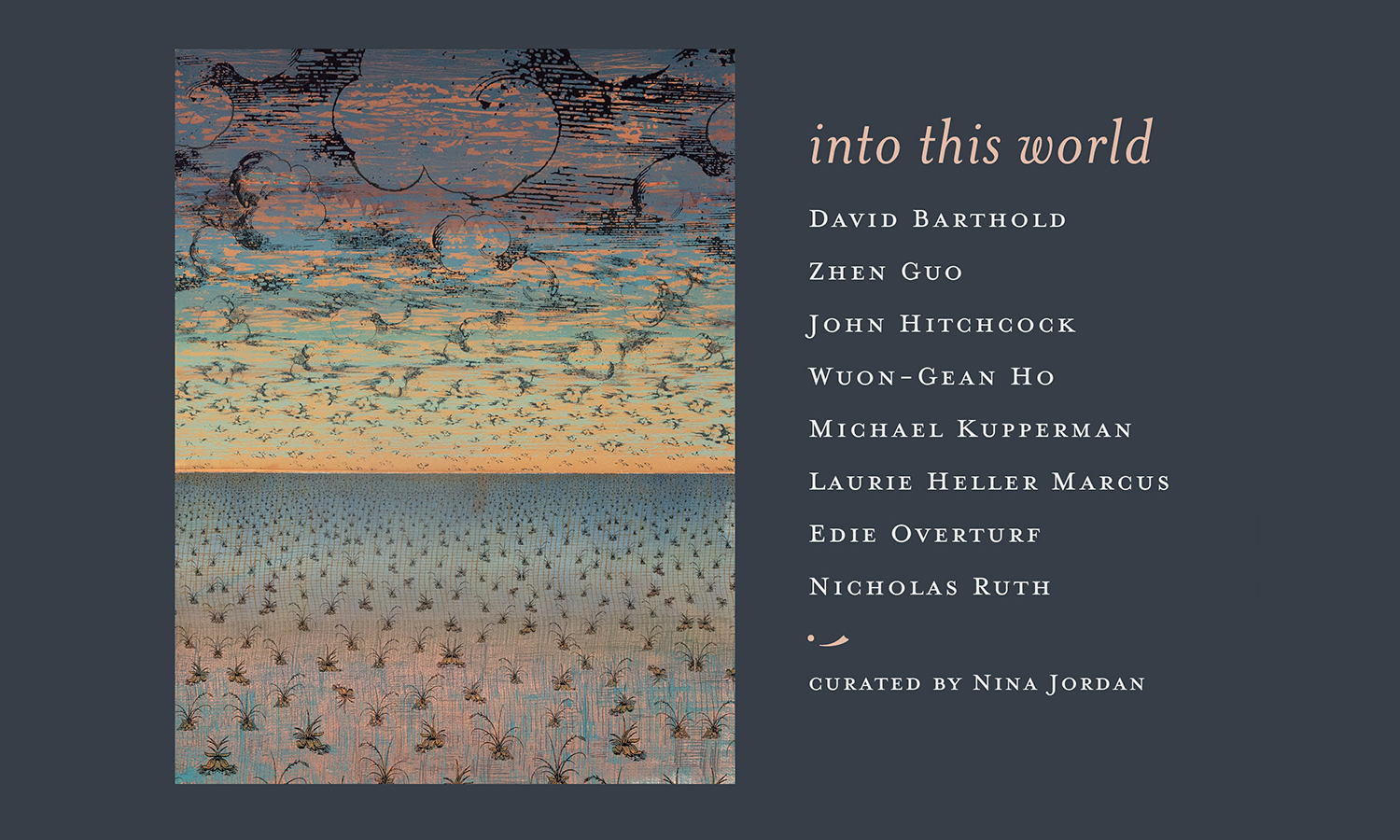 HWS News
17 November 2022 • Faculty New Art by Ruth Featured in NYC Gallery
Professor of Art and Architecture Nick Ruth's This Place X is on display at Planthouse on West 28th Street. Opening reception Nov. 18.
Professor of Art and Architecture Nick Ruth will attend the opening reception of into this world, an exhibition at Planthouse art gallery in New York City that showcases his work. Ruth's 2022 screenprint and colored pencil This Place X (pictured here) is featured on the exhibit announcement card.
"The work I have in the show is brand new. Like everyone else I know, I experienced the last few years as overwhelming and I wanted to make images that expressed a need I have felt for space and energy," says Ruth.
The opening reception will be held on Friday, Nov. 18 from 6 - 8 p.m. The exhibition runs until Saturday, Jan. 7. Planthouse is located at 55 West 28th Street.
"I'm thrilled to have my work in "into this world," says Ruth. "Nina Jordan assembled a great group of artists, and Planthouse Gallery has been wonderful to work with. It's gratifying to know that my work will reach a new audience."
Ruth's work has appeared in more than 150 exhibitions in the United States and internationally, including IPCNY New Prints 2021/Summer, InkMasters Cairns (2021), 92nd Print Center International Competition (2018), Global Matrix IV (2017), 8th Douro Biennial (2016) and the 9th Triennale Mondiale de l"Estampe Chamaliers (2014).
At HWS, Ruth teaches courses in painting, drawing and printmaking, prioritizing conceptual and material exploration and visual invention. He has led semester abroad programs to Rome, Italy; Galway, Ireland; and Auckland, New Zealand. He has been recognized with the HWS Faculty Teaching Award as well as the HWS Faculty Prize for Scholarship. Ruth is the Class of 1964 Endowed Professor.
Learn more about his work at www.nicholashruth.com.