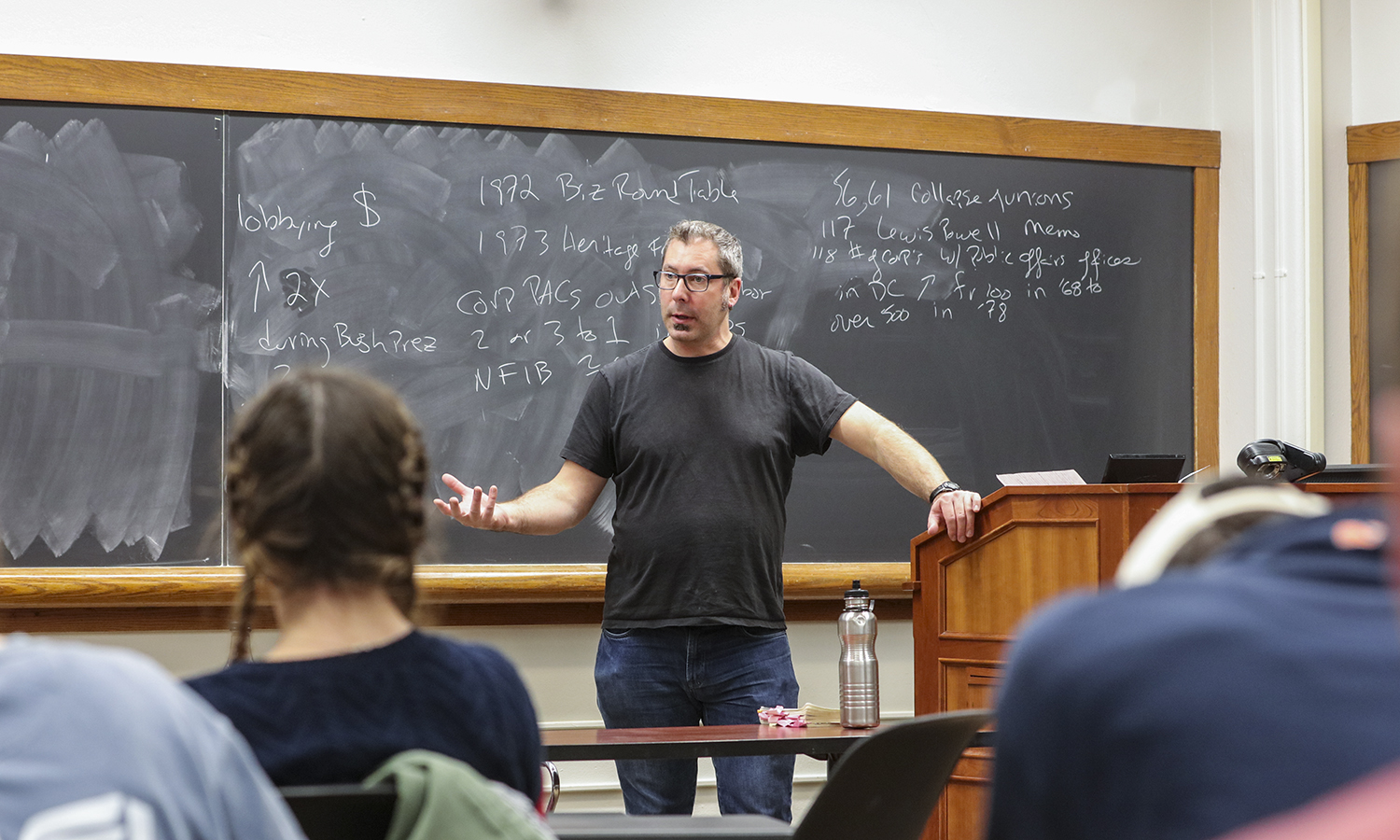 HWS News
7 September 2022 • Faculty Passavant on 2020 Police Tactics
Professor of Political Science Paul Passavant assesses the Louisville police's protest plan during the summer of 2020 and where it ran afoul of First Amendment protections.
Professor of Political Science Paul Passavant, whose book on the policing of political protest was published last year, is one of several national experts featured in a recent Louisville Eccentric Observer (LEO) article, analyzing the emergency response plan the Louisville Metro Police implemented during demonstrations in 2020.
The LEO article includes Passavant's observations about "'discredited mob sociology' that was popular among police departments suppressing dissent in the 1960s" and the ambiguity "between constitutionally allowed protest and unlawful assemblies…[that] was 'priming officers to be aggressive'…a 'recipe' for First Amendment violations and escalating situations."
Passavant says the Louisville PD's 2020 plan "constructs or frames every exercise of First Amendment rights as potentially illegal, criminal, potentially violent, to be responded to as a civil disturbance or as a riot."
Passavant, who joined the HWS faculty in 1997, has written extensively about free speech, the neoliberal state, protests and political violence. His most recent book, Policing Protest: The Post-Democratic State and the Figure of Black Insurrection (Duke University Press, 2021) explores political protest in the United States and how policing such events has become increasingly hostile since the late 1990s. He is also the author of No Escape: Freedom of Speech and the Paradox of Rights and, with Professor of Political Science Jodi Dean, coeditor of Empire's New Clothes: Reading Hardt and Negri.
Passavant's scholarship has appeared in journals such as Political Theory, Contemporary Political Theory, Theory and Event, and Law, Culture, and the Humanities, among others. He is a member of the editorial board of Polity, one of the leading journals in political science, and a member of the American Political Science Association, the Law and Society Association, and the Association for the Study of Law, Culture, and the Humanities.