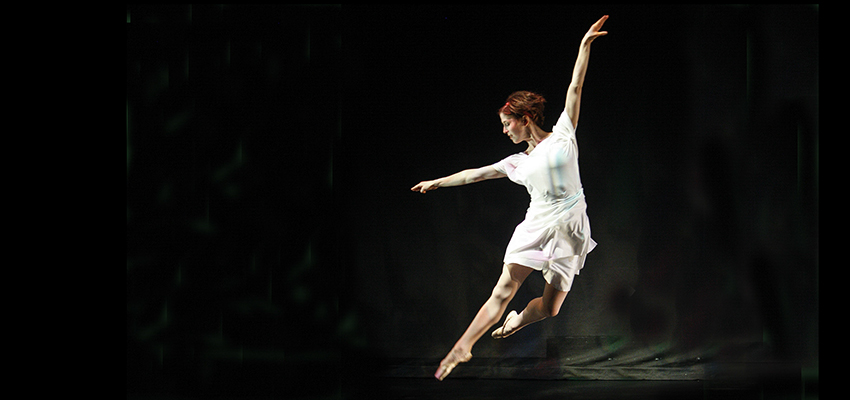 HWS News
18 March 2022 • Arts • Faculty Tribute to Cadence Joy Whittier
The late Professor of Dance Cadence Joy Whittier, who served at HWS from 2000-2021, will be remembered on Sunday, April 10, from 2-4 p.m. in Deming Theatre.
To celebrate the extraordinary life of Cadence Joy Whittier, the Dance Department and its faculty invite all friends of Whittier to share in a creative tribute on Sunday, April 10, 2-4 p.m. in Deming Theatre of the Gearan Center for the Performing Arts.
Fellow faculty members expect this loving event to include live music, play/improvisation, movement, art, prose, spoken memories and any brief expression people desire to share in the space. The event promises to be a lively, creative gathering of friends, not a formal concert. Guests may choose to contribute or observe.
To facilitate, organizers request notification from those who would like to contribute to one of four islands of creative expression as a tribute to Whittier: movement, spoken word, music-making or improvisational play. If you'd like to share something specific, please send an e-mail to davenport@hws.edu and mikle@hws.edu by midnight on Friday, March 25.
In addition to these 2-3 minute offerings, spontaneous sharing will occur during the gathering. Masks will be required. No RSVP required. Just come if you can!
To encourage spontaneity and personal expression, the event will not be recorded or livestreamed. A toast to Whittier via Zoom will be held during Reunion on Friday, June 3 (details are forthcoming).
Organizers have created a Cadence Joy Whittier Prize in Dance to honor a student who exemplifies the values Whittier embodied. If you'd like to contribute, please use this link to the Dance discretionary fund that supports this prize.