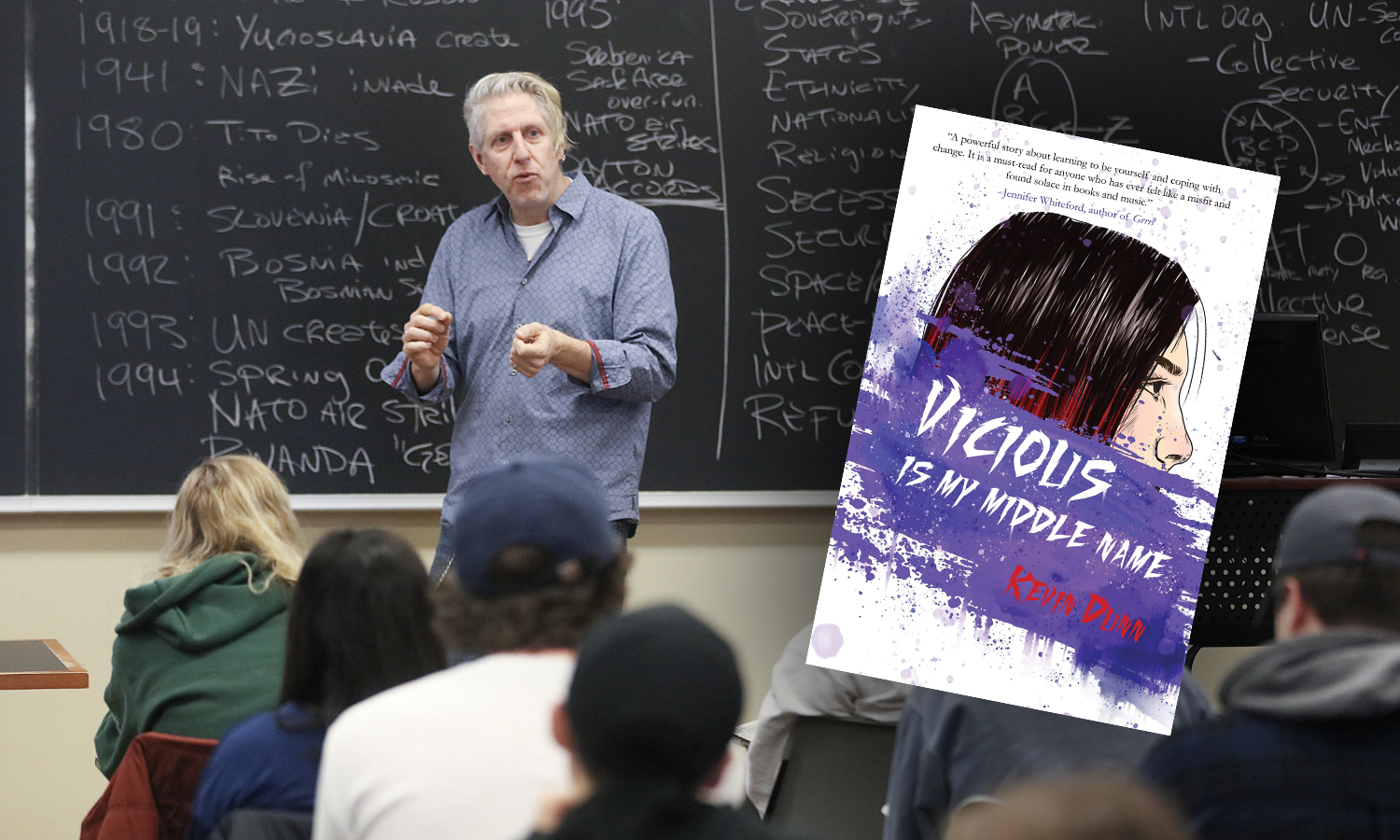 HWS News
12 April 2023 • Faculty Dunn's Work Named Finalist in Foreword INDIES Book of the Year Awards
Vicious is My Middle Name has been recognized as a finalist in the 25th annual Foreword INDIES Book of the Year Awards.
Professor and Chair of International Relations Kevin Dunn's first novel for young adults Vicious Is My Middle Name has been selected as a Finalist for Juvenile Fiction in the 2022 Foreword INDIES Book of the Year Awards. The coming-of-age story is about a teenage outcast punk rocker who finds her community after moving to the Appalachian Mountains. The book was released by Regal House Publishing/Fitzroy Books in November 2022.
As part of its mission to discover, review and share the best books from university and independent publishers, Foreword Magazine, Inc. hosts an annual awards program. The Finalists were selected from more than 2,500 individual titles spread across 55 genres. Winners will be announced on June 15, 2023.
"Our goal for the INDIES Book of the Year awards Finalists gives us a chance to recognize great projects from small presses and mirrors our mission of discovering outstanding books as showcased in Foreword Reviews," says Publisher Victoria Sutherland. "It's really a wonderful tribute to the independent voices that don't often get the recognition they deserve."
In the non-fiction realm, Dunn has produced a wide-ranging body of scholarship examining international relations theory, African politics, and punk rock around the world. His research focuses predominantly on the African Great Lakes Region (Uganda, Rwanda, Burundi, Congo, Tanzania) and issues in that region concerning security, development, regionalization/globalization and international relations. He is the author of nearly a dozen books, including Inside African Politics (second edition, 2019); Africa's Insurgents: Navigating an Evolving Landscape (2017, co-edited with Morten Bas) and Global Punk: Resistance and Rebellion in Everyday Life (2016).