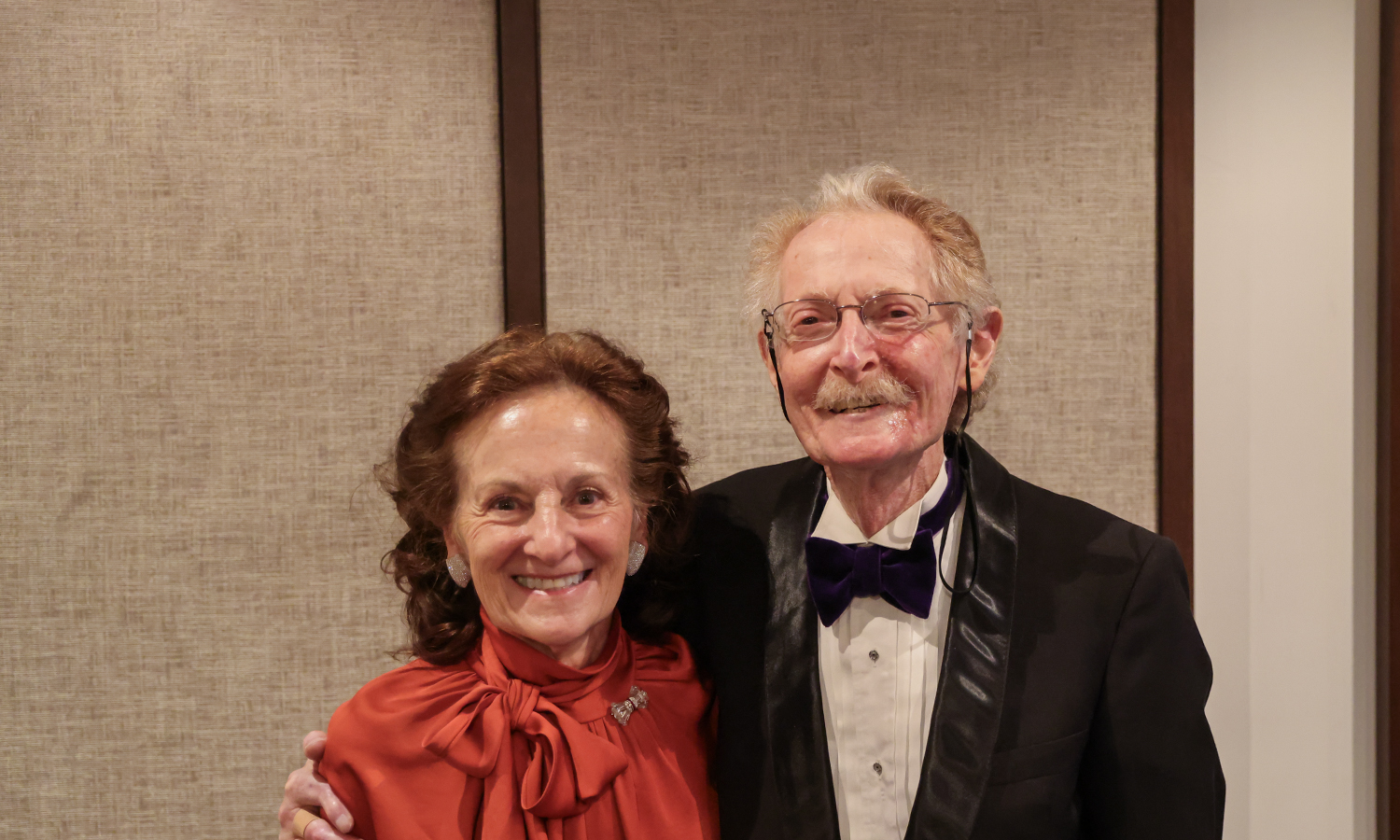 HWS News
13 September 2023 • Alums Elliott Commits $5.5M for Scholarships and Annual Fund
The latest gift from Honorary Trustee Katherine D. Elliott '66, L.H.D. '08 provides historic support for need-based financial aid.
Following a lifetime of philanthropy to Hobart and William Smith, the most recent gift from Honorary Trustee Katherine D. Elliott '66, L.H.D. '08 and Richard S. Abramson includes a $5 million bequest to support financial aid as well as $500,000 dedicated to funding Annual Fund Scholars over the next five years. With this commitment, Elliott's total philanthropy exceeds all other donors except for the late William F. Scandling '49, LL.D. '67, the Colleges' largest benefactor.
"Katherine's commitment to her alma mater is extraordinary, and the Colleges have benefited tremendously from her sound business acumen and thoughtful advice," says President Mark D. Gearan. "She is an exceptional alumna, carefully listening to the needs of the Colleges and making certain that her philanthropy directly benefits the mission of Hobart and William Smith. We are so grateful to her and to Dick for their loyalty to the Colleges and for their support and friendship."
"My involvement with the Colleges has been the single most enriching experience of my life, and that is because of the dedicated people I have had the great pleasure to know and work with," says Elliott. She explains that her commitment to education was passed on to her by her family, including her father, William Elliott, who served on the Hobart and William Smith Board of Trustees from 1965 until his death in 1989. "Supporting higher education means that more young people have access to opportunities, and there's nothing more important than that."
Originally from Philadelphia, Elliott majored in economics. "My dad was instrumental in getting me interested in finance," she recalls. "We read the paper together and he taught all of his children how to manage stocks at a very early age." When she graduated from William Smith, there were few opportunities for women in finance. "I was advised to go to secretarial school because there were no jobs for women on Wall Street, but I moved to New York City anyway, and managed to get a job at a small firm. There was so much happening at the time – Vietnam demonstrations in the streets, students protesting. I was very serious, and I was willing to take on any task at the office to learn more."
That seriousness of purpose eventually led to a position as senior vice president and chief operating officer with the New York investment firm Lynch & Mayer, Inc. When she retired in 2010, she was chief operating officer for Petner Asset Management, LLC.
Elliott joined the Board of Trustees in 1996, serving as vice chair, participating in and leading a number of committees, and chairing the Governance Committee. "I have had the best time on the Board, serving with people I respect and admire who have dedicated themselves to making certain that the Colleges are on a solid footing," Elliott says. "The Colleges have been on a fascinating journey. We've seen ups and downs, markets that have tanked and then turned around. You realize that over time, the Colleges gradually just keep getting better. And I have complete confidence in President Gearan's leadership. We are on a good trajectory."
In addition to her Honorary Trustee role at HWS, Elliott is on the board of Education Through Music, a not-for-profit that provides fully integrated music classes to 20,000 students in 63 under resourced schools in New York City.
In 2005, Elliott made the lead gift to finance the Katherine D. Elliott '66 Studio Arts Center. At the time, it was the largest donation to the Colleges ever by a woman. The Center is the anchor of HWS' impressive arts campus and is a contemporary 14,600 square feet of academic space, including classrooms, offices, studios for painting and photography, and printing, wood and metal shops. She created the Katherine D. Elliott '66, L.H.D. '08 Innovation Grant, allowing faculty to pursue a breadth of original ideas within the curriculum and through professional development. She funded the Colleges' 2020 branding study and made a significant contribution to the construction of the Gearan Center for Performing Arts. She has created or added to a number of scholarships including one in her grandfather's name, Lewis H. Elliott from the Class of 1898. And she created an endowed internship in her father's name, William Elliott, whose own philanthropy led to the construction of the William Elliott Varsity house on campus.
Elliott received her bachelor's degree in economics in 1966 and was the recipient of alumnae citations in 1991 and 2001. In recognition of her tremendous contributions to the Colleges, in 2008, she was awarded an honorary degree. She and her partner, Richard S. Abramson, a retired musician and sound engineer, live in Bronxville, N.Y.