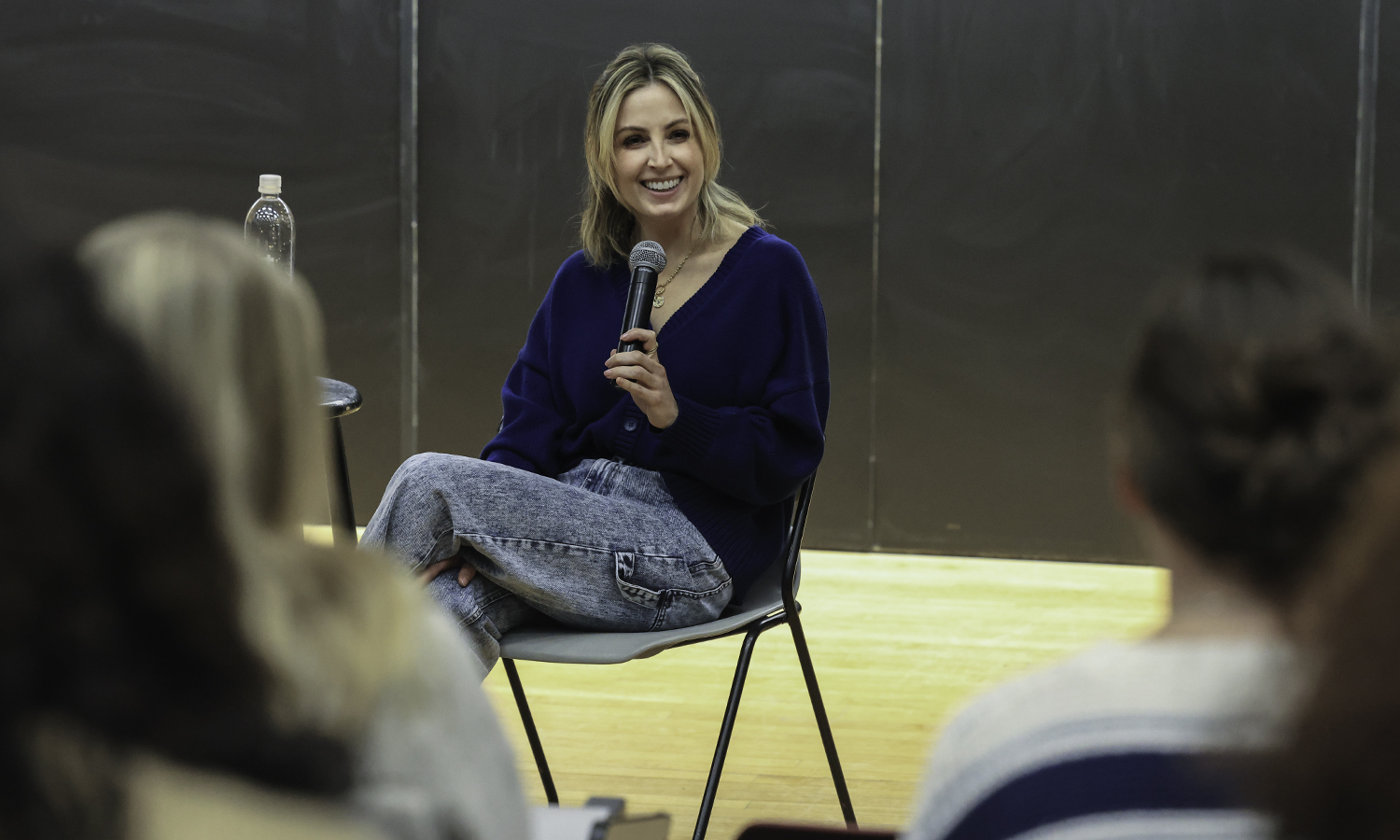 HWS News
18 September 2023 • Alums Knoll '06 Authors New Thriller
Author Jessica Knoll's '06 new thriller Bright Young Women was reviewed by the New York Times and earned a spot in the publication's list of New Fiction to Read This Fall. She was also recently profiled in Time magazine.
Back again with an exhilarating thriller, Knoll's third novel Bright Young Women was published on Tuesday, Sept. 19. Pre-release, it was named to the New York Times' list of 36 Works of Fiction to Read this Fall, among works by literary giants including Zadie Smith, Alice McDermott and Stephen King.
Bright Young Women is inspired by the survivors of serial killer Ted Bundy's attacks. Set in 1978, the novel follows two women on a shared mission to catch the culprit of several murders.

For the New York Times "Book Review," Patton Oswalt writes that Bright Young Women manages to "flip the script" on society's fascination with Bundy and praises the "sharp, stinging detail" in her writing. Read the review here: "Book Review: Enough About the Serial Killer. Let's Talk About His Victims."
In an article published on Sept. 13, Time profiled Knoll in an article titled, "Jessica Knoll Wants to Correct the Record on Ted Bundy." Knoll discusses the inspiration for her novel and reflects on the landscape of popular fiction.

Knoll is the author of the 2015 best-selling novel Luckiest Girl Alive, which was adapted into a Netflix film starring Mila Kunis. Her second novel, 2018's The Favorite Sister, also made best-seller lists.
Knoll visited campus in April for a Career Talk hosted by the Salisbury Center for Career, Professional and Experiential Education where she reflected on how HWS prepared her for a career as an author and screenwriter.
In the photo above, Knoll shares career insights during a Career Trek in the Sanford Room.