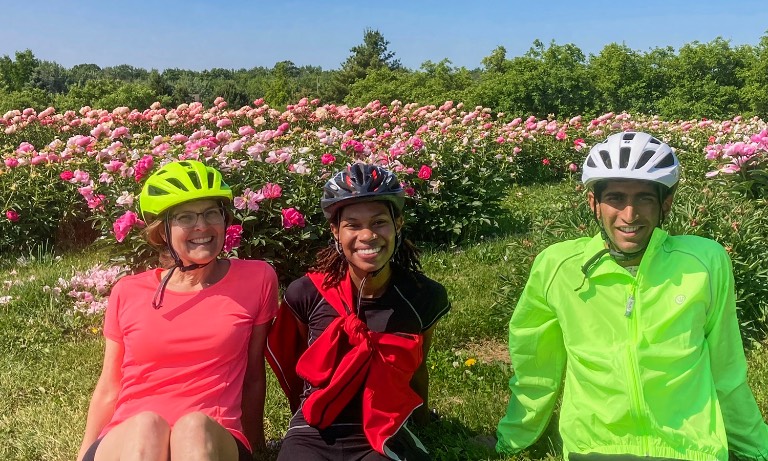 HWS News
28 September 2023 • Research Malhotra '26 Gains Legal Research Experience
Work this summer investigated environmental law under the Clean Water Act.
After finishing his first year at Hobart and William Smith, Tarang Malhotra '26 took steps this summer to pursue his career interest in environmental law through a research project under the direction of Associate Professor of Environmental Studies and Pre-Law Adviser Beth Kinne.
Malhotra researched in-court settlements relating to the Clean Water Act. Specifically, his project focused on Supplemental Environmental Projects (SEP). These are projects that a defendant may voluntarily undertake as part of a settlement to repair environmental damages and that provide environmental or public health benefits. Scouring through legal documents, Malhotra explored the history, advantages and disadvantages of SEPs.
In his thesis, Malhotra concluded that SEPs offer unique advantages and should be used more. He noted one specific benefit is how they allow for a reduced fine for the perpetrator in exchange for mitigation projects applied to the communities that were harmed.
"I have been very passionate about the environment from a young age and want to play a big role in fighting environmental issues," says Malhotra, an environmental studies major. "My education so far has made me realize that law is one of the biggest tools for positive environmental action. This summer, I also learned so many new things about water pollution and watershed science that can be useful for many environmental jobs. What I have learned from this project will be very useful for me, no matter what career I pursue."
On campus, Malhotra is a member of the Orange Key Society, an environmental studies Teaching Fellow and a member of the Hobart Tennis team. During the 2022-23 season, he went 2-2 in singles play, including 1-0 in conference play and won the team's Most Improved Player Awards. On campus, Malhotra is a trip leader for ORAP.
In the photo above, Associate Professor of Environmental Studies and Pre-Law Adviser Beth Kinne, Kaia Johnson '24 and Tarang Malhotra '26 enjoy a rest during a bike ride. In addition to his research, Malhotra experienced the Finger Lakes Region through sailing, kayaking, cycling and hiking trips.