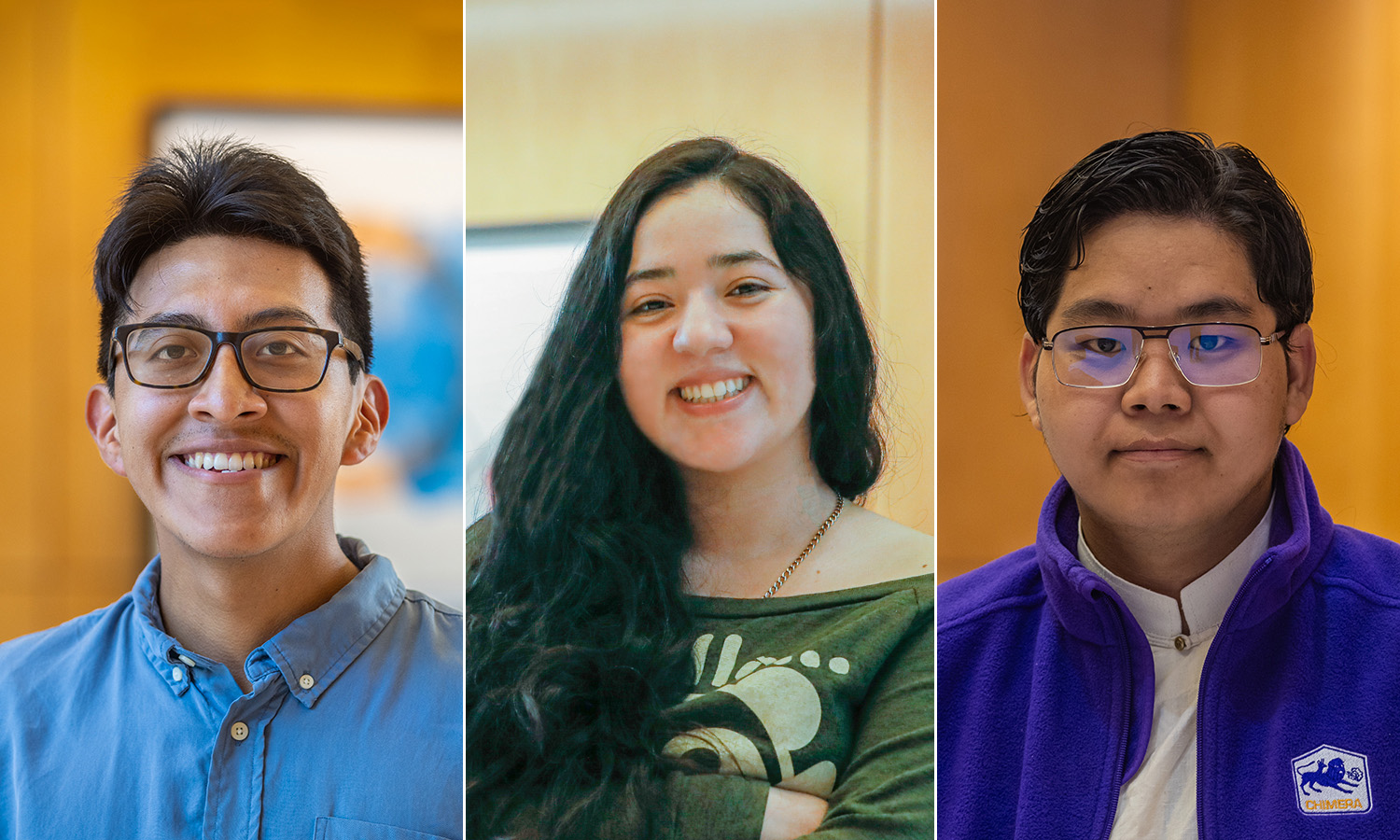 HWS News
Professor of History Lisa Yoshikawa leads recent graduates to Tokyo to unpack the form and function of tourism in the city since the mid-20th century.
In the aftermath of the Asia Pacific Wars, the Japanese governmental set out to revamp foreign tourism. With the pandemic's effects on international travel, Japan has again faced the question of how to welcome back foreign tourists. This summer, Professor of History Lisa Yoshikawa and three members of the Classes of 2023 will examine Japan's marketing and branding strategies to shed light on future possibilities for tourism in Tokyo.
As part of the project, "Re-Orienting Japan: Envisioning post-pandemic tourism through history," Jonathan Garcia '23, Roxy Peña '23 and Tenzin Yonten '23 will re-trace Tokyo tourist itineraries from old Japan Tourist Bureau travel brochures to explore how this government-affiliated agency branded Tokyo over the past century. As they analyze the trajectory of the branding, students will mine archives for old postcards, photos and maps to imagine various sitesas they once were. They will also engage with locals and tourists and will interview Japanese students who are studying to enter the tourism field for a window on its future.
With Yoshikawa's support, Garcia, Peña and Yonten applied for a student-faculty grant from ASIANetwork, a consortium of more than 140 North American colleges that promotes education about Asia within the liberal arts. Yoshikawa says that through the project, the students "will wrestle with immediate challenges of global economic recovery and long-standing issues of Japan and Asia and their places in the world."
The project is designed to develop a range of skills in research, fieldwork and analysis, including cross-cultural and -temporal communication, critical thinking, strategic decision making, writing, presenting, collaboration and delegation, as well as basic cultural and linguistic literacy in Japanese.
"Professor Yoshikawa is incredible at guiding us and helping us find what we need, but also giving us space to learn on our own," says Garcia, a mathematics major who recently began service with AmeriCorps. Having recently returned from The March: Bearing Witness to Hope, he says the opportunity to study abroad is about "getting a new perspective" and "bringing back that information to campus and the Geneva community."
Peña, an anthropology major with a concentration in Asian studies, looks forward to "exploring historical landmarks like the temples and gardens while also visiting many significant areas based on recommendation from the Japanese Travel Bureau." She hopes to "deepen my understanding of Japanese society, its cultural nuances and its role in global affairs. Through firsthand experiences and interactions, I hope to cultivate meaningful connections and gain insights into the cultural sensitivities."
"I have always wanted to explore Japan's rich history and culture," says Yonten. A triple major in Asian studies, English and history and the recipient of a 2023 Princeton in Asia Fellowship, he says the "opportunity to conduct research in Japan about national identity through the lens of post-pandemic tourism is a wonderful way to cap off the experience of my academic journey at HWS."
"I am also beyond grateful that I get to engage in this research project with my two friends, Jonathan and Roxy, alongside my advisor Professor Yoshikawa," Yonten adds.