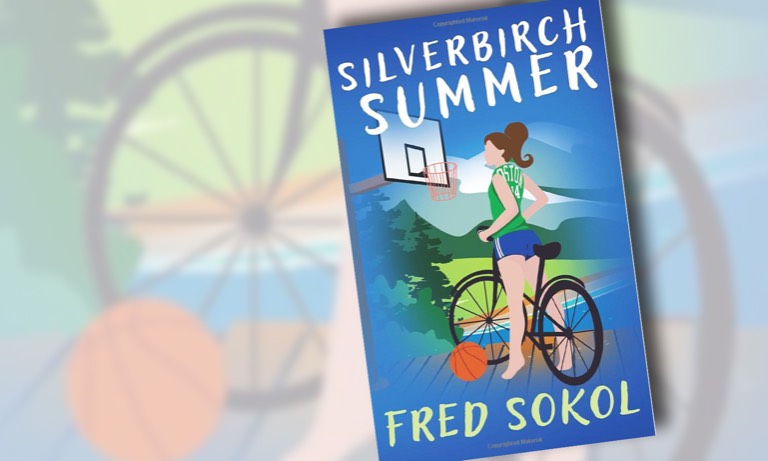 HWS News
27 February 2023 • Alums Sokol '69 Authors New Novel By Katelyn Oswalt '24
Moving away from the characters from his last two novels, Fred Sokol '69 tells the story of a young woman's last summer before starting college.
In his third novel, Fred Sokol '69 tells a story of sports, teen romance and coming of age in the Catskills.
Released in July 2022, Silverbirch Summer tells the story of April, whose love of basketball leads to a job at a basketball summer camp in the Catskills as she prepares to start at New York University in the fall. Her plans are interrupted, though, as she is courted by three different men, including her best friend Richie. As the summer passes and she's forced to decide between her suitors, April realizes she is not the girl she used to be.
Sokol has written of two previous novels, Mendel and Morris and Destiny, which follow the hijinks of a pair of elderly friends, as well as two plays, The Forever Boys and The Lewis Sisters.
After earning his B.A. in English from Hobart, Sokol taught in Brooklyn and worked for New York City Mayor John Lindsay's office. He later studied at the Cambridge-Goddard Graduate School for Social Change and Union Institute and University, receiving degrees in progressive education and creative arts. He joined the faculty at Asnuntuck Community College in Connecticut, where he taught theater for more than 30 years. In addition to teaching and directing, Sokol has been reviewed professional theater in Connecticut and the Berkshires for talkinbroadway.com, as well as local periodicals.
After retiring from Asnuntuck, Sokol reimagined the defunct theater program at American International College in Springfield, Mass., and did the same at Bay Path University in Longmeadow, before starting an acting workshop at his local library. All the while he has been writing plays and fiction in addition to his work as a theater critic.
Learn more about Silverbirch Summer.