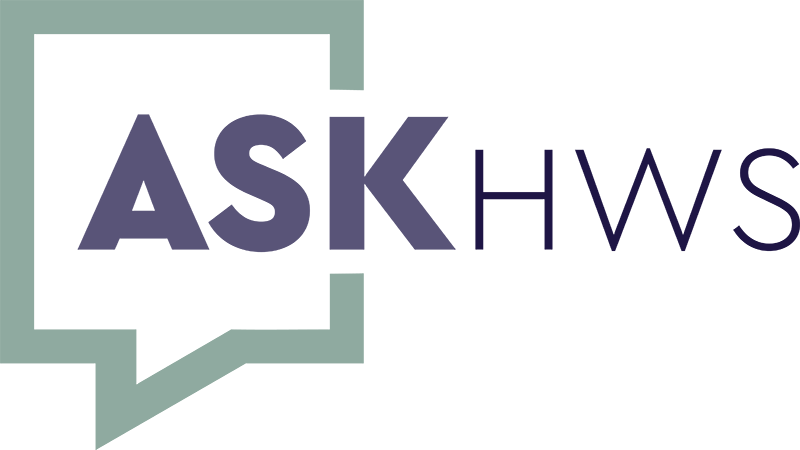 The Office of Campus Life is ready to connect you with support systems that will help you navigate your first year of college, connect with a counselor for your well-being, or help you live with a roommate for the first time. And, sometimes, a short time away from campus may be helpful as you address a health need, and our team is ready to help you transition back to campus when you are ready.
CARE TEAM
The CARE Team is a multidisciplinary panel from key offices across the Colleges' community who meet on a regular basis to review and evaluate concerns referred to them by members of the community regarding individuals who may be experiencing social, mental or physical health, academic or other problems. The CARE Team connects those individuals with campus support and resources they may need and evaluates potential danger to the campus community in order to prevent harm to campus community members.
The CARE Team collaborates with the goal of making all students, faculty, and staff aware of campus and community resources for academic, social, mental and physical health needs. The team works to connect individuals who come to their attention to these resources. The CARE Team provides a forum in which information gathered from multiple sources is reviewed in order to produce a comprehensive understanding of an individual's level of concern and potential risk to self or others, and to prevent campus crises whenever possible. The process begins with concerns shared by faculty, students, staff persons, or others, with any member of the team, and is overseen by the Associate Dean of Students who manages follow up of cases.
CARE Team Members
Getting Assistance
1) Referral to Office of Campus Life (315-781-3900) or Campus Safety (315-781-3000)
2) Submitting an online report
3) If you are familiar or are working with a CARE Team member, you may consult directly with that individual.
**Please note that the CARE Team is not available for immediate crises. If you are working with a student or are a student experiencing a mental health crisis, please contact the Center for Counseling & Student Wellness during the business day or Campus Safety at any time by dialing 315-781-3333.
Swipe Out Hunger
Swipe Out Hunger is a partnership program between Campus Life and Dining Services. Dining Services donates meals each semester to the Swipe Out Hunger program for students in need. If you don't have a meal plan, are on a co-op or a lower meal plan and need extra meals, Swipe Out Hunger Can help!
Student Assistance Funding
The HWS Student Assistance Fund was created to assist students in emergency situations or with unexpected costs. Students can request funding once per semester and if approved, may receive up to $200. Funding may cover costs related to school, medical expenses, or emergency situations. Requests for travel around breaks or the beginning and end of semesters may not be approved. Should you have any questions, please email Sarah Mullins, CARE and Campus Life Coordinator directly at mullins@hws.edu. Requests will be reviewed and a decision will be made in a prompt and confidential manner.
MEDICAL LEAVES OF ABSENCE
Sometimes, students may experience a medical need that requires some time away from campus. When students who take a medical leave are ready to return, the Campus Life team is ready to assist with that transition and ensure all of the required steps for a successful transition occur, prior to returning to campus.
In such instances, the Colleges generally require that students arrange for their home treatment providers to provide written documentation regarding their readiness to resume their studies before allowing students to return to HWS (see Community Provider Report Form).
In evaluating whether a student has successfully engaged in treatment while on medical leave, HWS requires that the student's home treatment providers complete our Community Provider Report Form and an accompanying Release of Information. The home treatment provider must be a licensed or certified mental health professional (e.g., a licensed psychologist, licensed social worker, or psychiatrist). The completed and signed release should be mailed to the Campus Life staff, at the following address:
Confidential Medical Leave Information
Campus Life
Hobart and William Smith Colleges
Smith Hall
Geneva, NY 14456
Students should be advised that, even in the best of circumstances, the process of confirming their successful engagement in treatment typically requires a few weeks and sometimes takes longer. Therefore, it is important that students begin this part of the readmission process (i.e., complete, sign, and submit all required forms and confirm they have been received) several weeks before they hope to return to campus.
Ultimately, the decision to allow a student to return to school following a medical leave rests with the Office of Campus Life. Any questions about this process may be directed to the Office of Campus Life at 315-781-3900.
Alcohol and Other Drugs Prevention and Treatment
The Colleges work with community partners to provide on-your-own and group resources for students who are experiencing addiction. Some resources include: