JUNE 2-4, 2023: CLASSES OF 1973
The Classes of 1973 50th Reunion registration is coming soon.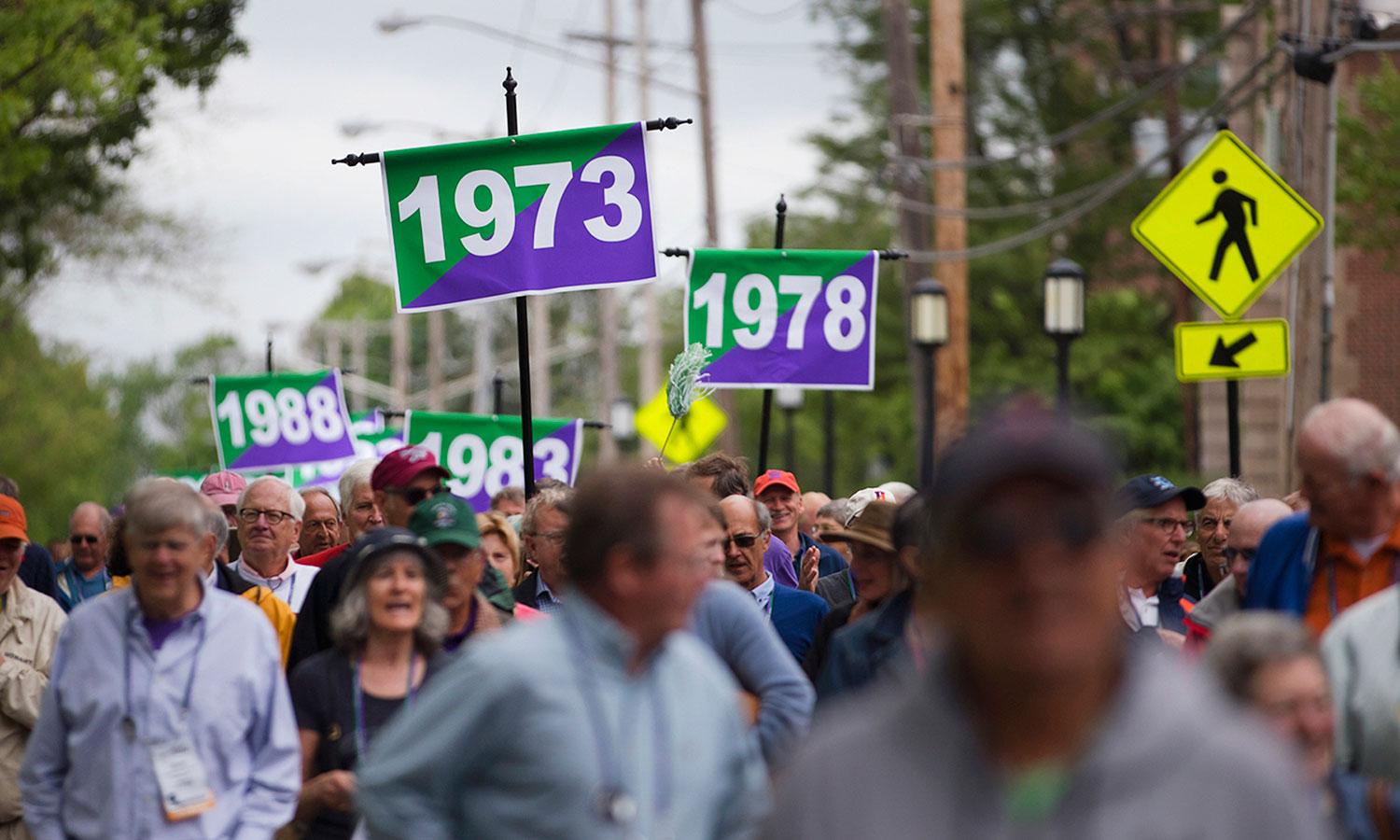 | FY23 All Gifts to Date | FY23 Participation to date | Wheeler Society Members |
| --- | --- | --- |
| $60,598 | 26% | 12 |
50th Reunion Committee Members
50th Reunion Committees Co-Chairs: Kay T. Payne, George E. Steinemann
Committee Members: William D. Yaffa, L. Rick Bley, Walter Keith, Nancy Jo Kaufman Panagacos, Ilan Awerbuch, John R. Van Siclen, Bill Blynt, Kristin Crosby, William Comery
Please email tallo@hws.edu if you have any questions.
GIVING TO HWS AND YOUR REUNION
The generosity of alumni and alumnae celebrating their reunions each year makes a big impact for today's students. Reunion Class Gifts give the Annual Fund an extra boost and directly support current student experiences by providing scholarships, in and out of classroom learning opportunities, leading academic programs, a wide breadth of extracurricular options and more. Your gift this year helps the Colleges and also counts for your Reunion Class Gift. Make your gift today.
PLANNED GIVING
A planned gift allows you to create a legacy at the Colleges that meets your needs and wishes without affecting your current lifestyle. If you've included Hobart and William Smith Colleges in your long term plans or intend to do so, please let us know, so we can welcome you to The Wheeler Society. The Wheeler Society recognizes individuals and families who have established a planned gift. Visit the Wheeler Society webpage for details.
Anderton 50th Reunion Cup
The Anderton 50th Reunion Cup, established in 2018 by Dr. James Anderton IV '65, will be awarded to the 50th Reunion Classes that meet or exceed three out of four fundraising initiatives from the last two years.