First Year Experience
Living/Learning Communities
Living/Learning Communities
Why Choose a Learning Community?
Participants in Living/Learning Communities tend to achieve higher grade point averages, make friends quickly, and transition into college life smoothly. The Colleges have a long history of promoting active engagement with Living/Learning Communities, which have been linked to positive student engagement, overall satisfaction with college, increased interpersonal skills, and a greater understanding of diversity. In short, students who take part in a Living/Learning Community leave their first year with the tools and resources necessary to be highly successful in college and beyond.
LLCs bridge the academic world and residential world, as nearly all LLCs are taught in a hybrid classroom within the residence hall, known as a Residential Learning Lab. These labs are classrooms during the academic day, located right on your residence hall floor, and then a social/study space in the evening. They come equipped with standard smart classroom technology and have flexible seating arrangements to maximize use of the room. In addition, to being taught on your floor, faculty members work closely with residential education staff to create co-curricular programs that align with what you're learning in class and help students connect to their faculty member and each other in more intentional ways. As a team, the residential education staff, faculty, and writing/teaching colleagues meet monthly to update each other on the community and plan programs to continually engage students.
First-Year Seminar LLCs
For a full guide to first-year seminar descriptions, click here. If assigned to a LLC, you will reside on the same floor as all other students in the LLC.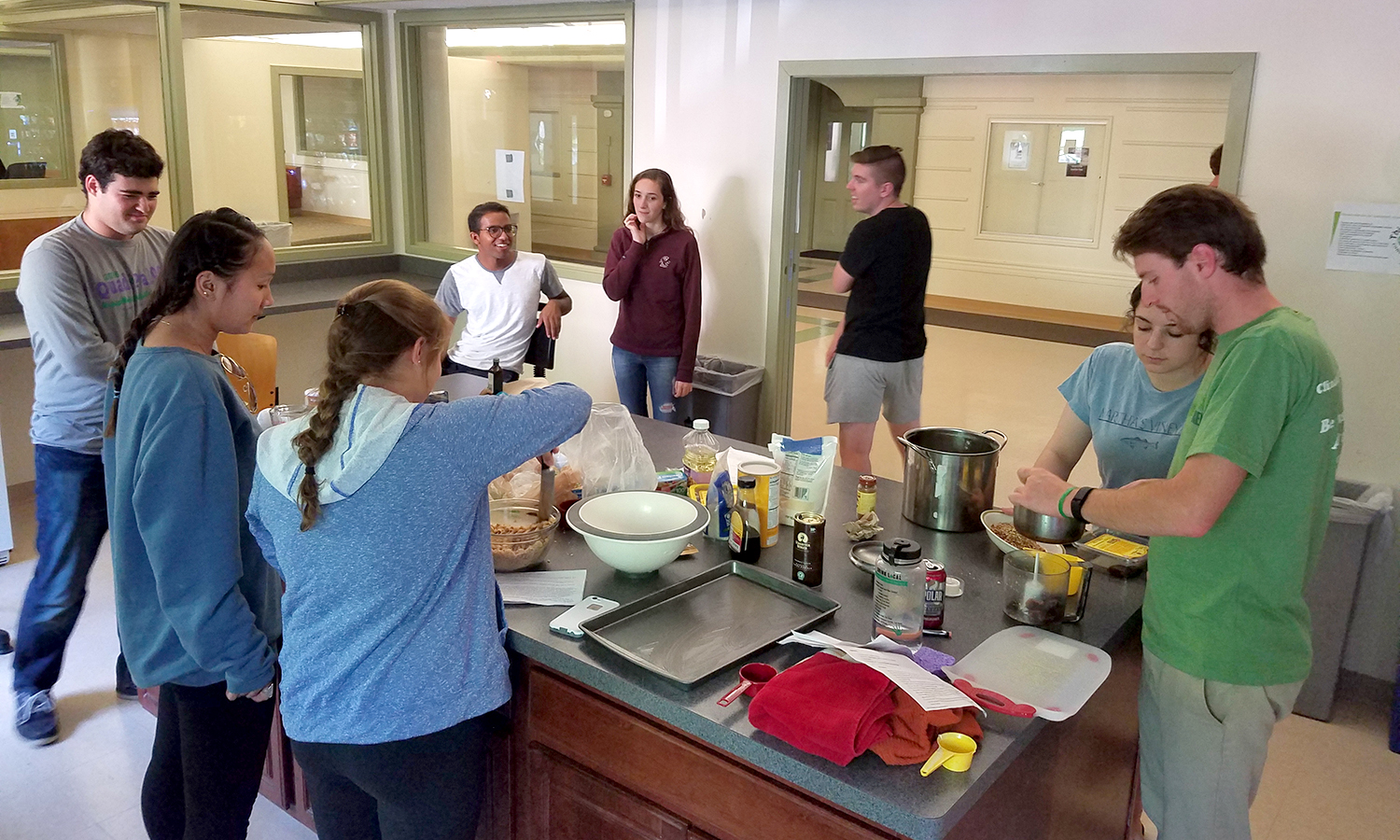 fall 2023 offerings
New Chemistry Meets Old Art
Professor of Chemistry Walter Bowyer
Twenty Questions
Associate Professor of English Rob Carson and Trias Postdoctoral Fellow Daniel Schonning
Mars!
Professor of Geoscience Nan Crystal Arens
Sustainable Living and Learning Communities
Associate Professor of Environmental Studies Beth Kinne and Associate Professor of Environmental Studies Whitney Mauer
Relationships, Happiness, and Service
Director of the Center for Community Engagement and Service Learning Katie Flowers
Ghosts and Hauntings in the Americas
Associate Professor of Gender, Sexuality, and Intersectional Justice Michelle Martin-Baron
Head Over Heels: Themes of Love and Longing in Popular Music
Associate Professor of Music Katherine Walker
I'm New Here: Imaginers, Observers, Immigrants
Associate Professor of Russian Area Studies Kristen Welsh