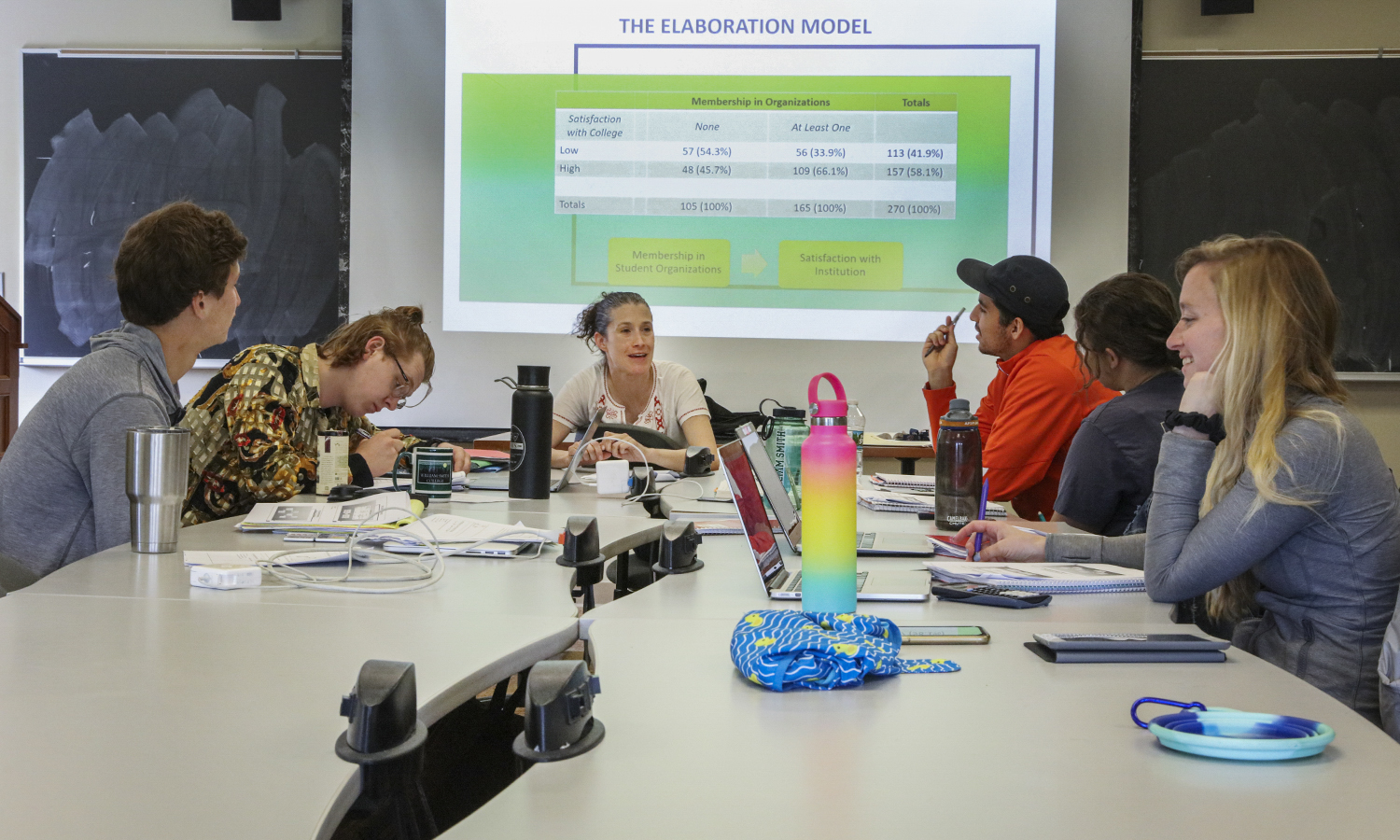 HWS News
6 September 2021 • Faculty Secret Sauce at HWS: The Faculty
Hobart and William Smith Faculty Ranked Among Best in Nation, Again!
Based on student reports, Hobart and William Smith Colleges again rank top in the nation for best faculty in the 2022 edition of The Princeton Review's "Best 387 Colleges." This year's "Great Professors" ranking pays tribute to colleges who historically have "truly stellar records of student satisfaction" and that have earned distinction on the list for decades.
"Of course, the real secret sauce, so to speak, comes from the faculty experience," says "The "Best 387 Colleges" of Hobart and William Smith. "Not only do "small classes make it really easy for professors to know who you are," but teachers also "work hard to facilitate meaningful discussions and provide thought-provoking and challenging questions." The overall consensus is that the staff are "engaging, dynamic and truly interested in fostering the next generation." As one under-grad puts it, "My professors believe in me, support me, and share their passion in pursuit of me finding my own."
Hobart and William Smith are named along with 20 other colleges such as Bard, Middlebury, Mount Holyoke, Sarah Lawrence, Swarthmore, Wellesley and Williams.
Selection for "Great Professors" is based on schools that frequently appeared in the past including total appearances, numerical rank when included previously and consistency in positive feedback from students.
In addition, Princeton Review recognizes Hobart and William Smith as a Top Green College as a leader in sustainability and environmental responsibility, and among Best Value Colleges based on a combination of institutional and student survey data, including academic rigor, affordability and career outcomes for graduates, among others.
Read Princeton Review's ranking and methodology.
View a special gallery featuring professors of the Colleges' cornerstone program, the First Year Seminar (FSEM), here.