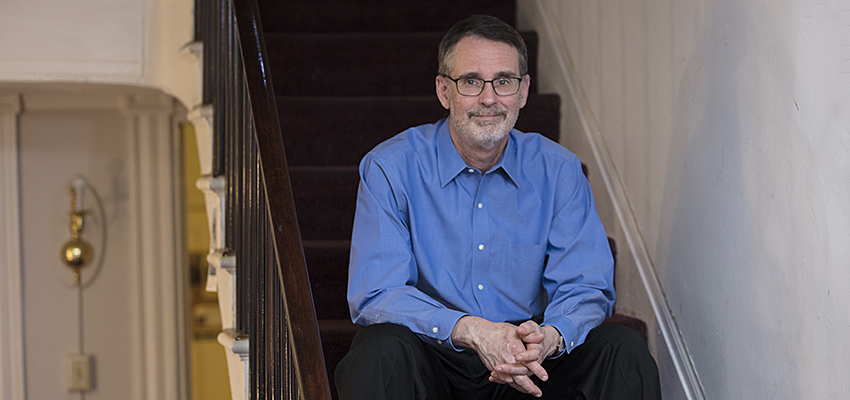 HWS News
22 August 2022 • Faculty Hood to Speak on Mark Twain By Colin Spencer '19
Professor of History Clifton Hood will discuss Mark Twain's writing on Thursday, Aug. 25 as part of the Mark Twain Speaker Series hosted by the Chemung County Historical Society.
Hood's talk, "Mark Twain, Imposters, and the Mutability of the Self," will show how Twain's interest in imposters was part of a larger project to comprehend the human psyche and imagine a more malleable self than the dominant Victorian culture allowed. Hood is the author most recently of In Pursuit of Privilege: A History of New York City's Upper Class and the Making of a Metropolis and is working on a third book examining imposters in the United States.
The event will be held at 7 p.m. at the Chemung Valley History Museum, 415 East Water St., Elmira. Tickets are $5 or free for museum members. More information can be found by calling 607-734-4167.
Hood's talk is the first of three on Twain, with the others on the topics of Twain charging money with social meaning, and how Twain and Herman Melville used the Mississippi River as their stage to provide commentary about the country. The other lectures will be held Sept. 1 and Sept. 8, respectively.
A member of the HWS faculty since 1992, Hood is the George E. Paulsen '49 Professor of American History and Government and teaches a range of courses exploring American urban history, environmental history, elites in America, and U.S. ethnicity and immigration. He holds a bachelor's degree summa cum laude from Washington University and a master's and doctorate from Columbia University. He served as senior Fulbright Lecturer in Seoul National University in South Korea. In 2017, he was appointed to the George E. Paulsen '49 Professorship for a second term, making him the first professor to hold the distinguished honor more than once.