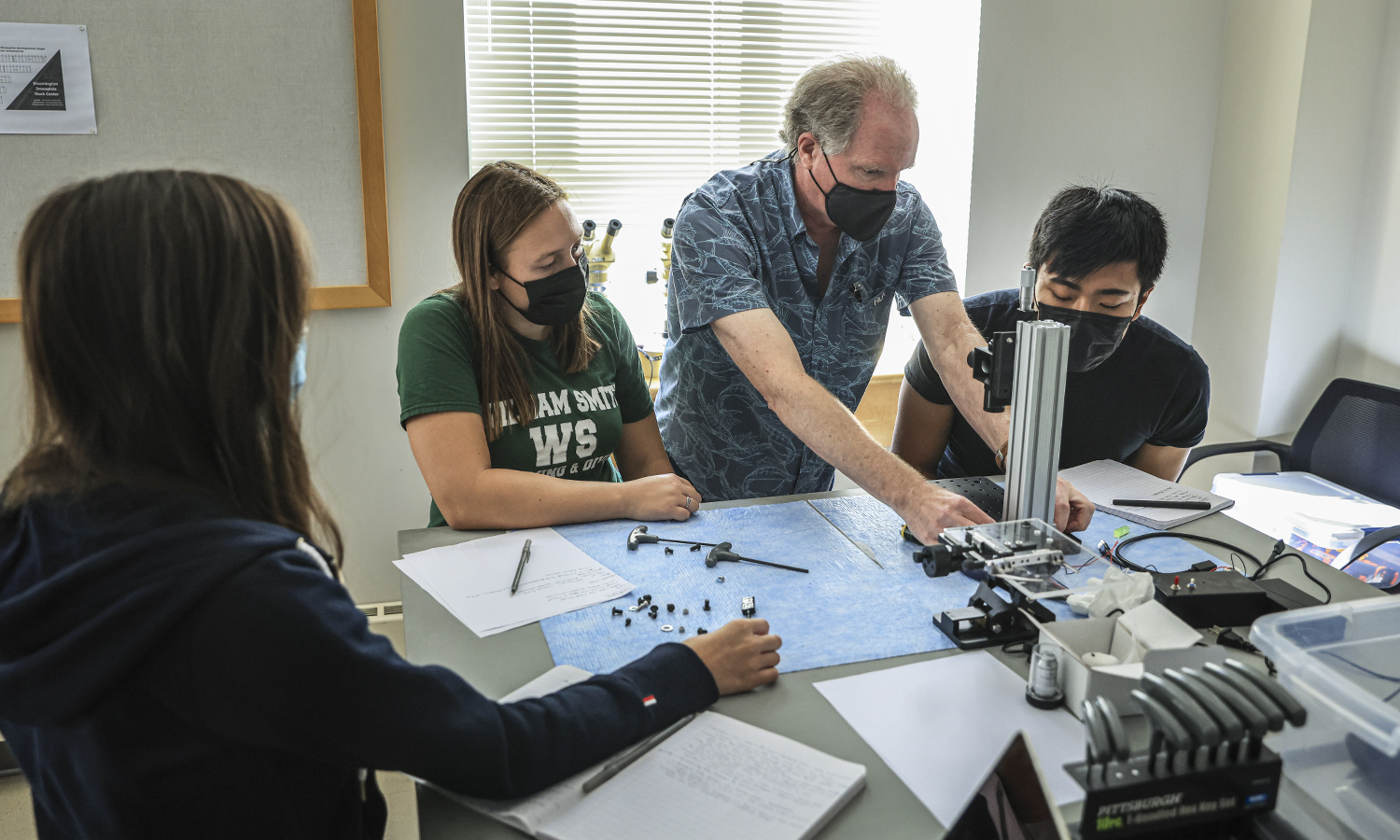 HWS News
18 August 2022 • Faculty • Sustainability Princeton Review Ranks HWS Faculty Best in Nation; Environmental Stewardship Noted as Strength
Hobart and William Smith's faculty land on "High Marks" list while HWS are recognized as a place where "Green Matters," according to The Princeton Review's Best 388 Colleges.
In the 2023 edition of Best 388 Colleges, Hobart and William Smith are among only 25 schools recognized for having professors who, based on student surveys, get high marks, "are interesting, and bring their material to life." HWS has appeared on the list for six consecutive years, including last year's, which paid tribute to colleges with historically "stellar records of student satisfaction" that have earned distinction on the list for decades.
In this year's rankings, HWS also number among the 25 institutions singled out as having students and administrators who care about the environment.
HWS rank 20th on the "Professors Get High Marks" list and 21st on "Green Matters."
In the 2022 edition of Best Value Colleges, Hobart and William Smith were selected by The Princeton Review for the return on investment offered to students. One of only 209 colleges chosen for their combination of academic rigor, affordability and career outcomes for alums, Hobart and William Smith have been included in the annual rankings of best value colleges for seven consecutive years.