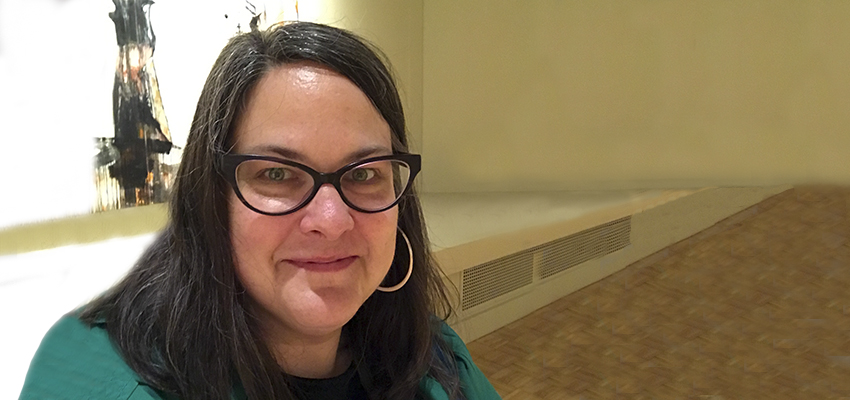 HWS News
17 July 2022 • Faculty Shafer Helps Produce 25th Annual Finger Lakes Environmental Film Festival
FLEFF is one of the world's longest running environmental film festivals.
The festival, which celebrated its 25th anniversary in 2022, featured 25 films from around the globe, including 16 screening talkbacks with activists, archivists, filmmakers and scholars, as well as three in-person sneak-peek screenings with filmmakers at Cinemapolis in Ithaca. FLEFF also hosted an inaugural international congress on climate, media and science, a new media art exhibition, two concerts, and an opera. During the festival's three-week schedule in March and April, more than 100 speakers, activists, artists, filmmakers, musicians and scholars presented or performed.
As Associate Producer, Shafer oversaw the 16 screening talkbacks. She programmed speakers, organized sessions, ran tech and hosted events, which put her in conversation with filmmakers from around the globe including experimental independent filmmakers from China, activist documentary filmmakers from the U.S., novelist-artist-journalist filmmakers from Palestine, and Chicano musician filmmakers, among others.
On the occasion of the festival's 25th year, Shafer says she also "initiated a project that invited folks who have been involved with the festival during its run to reflect on the ways that their lives have been changed by FLEFF." The resulting collection of essays, which she edited and contributed to, is a series called 25 for 25: Celebrating FLEFF's Transformative Vision.
Shafer has "been working with the festival in some capacity for its entire run." Her connection to FLEFF goes back to her time as a graduate student when she was the marketing assistant during the festival's inaugural year. Her experimental documentary, Declaration of Sentiments Wesleyan Chapel, was featured in the festival's new media exhibition in 2015.
"Taking on an Associate Producer role had a steep learning curve, but it was a thrilling experience to connect with and learn from so many artists, filmmakers and scholars from around the world," she says.
At HWS, Shafer teaches courses that explore the culture and history of media, including television, film, advertising and the internet.A faculty member since 2008, she was awarded the faculty prize for teaching in 2018. She holds an A.B., M.A. and a Ph.D. from Cornell University, and has taught at Ithaca College and for the Bard Prison Initiative, where she served as campus coordinator.
Shafer has published chapters in several anthologies including The 25 Sitcoms that Changed Television: From I Love Lucy to Modern Family, ReFocus: The Films of John Hughes, Writing About Media, Feminist Interventions in Digital Pedagogy, and the forthcoming Routledge Medical Media Handbook. Hercriticism has been widely published and anthologized and appears in journals including FLOW: A Critical Forum on Television and Media Culture, Afterimage and Film Criticism. Her scholarship on media studies pedagogy has appeared in The Journal of Interactive Technology and Pedagogy and Teaching Media Quarterly, and she was a guest-editor for a volume of Cinema Journal Teaching Dossier.