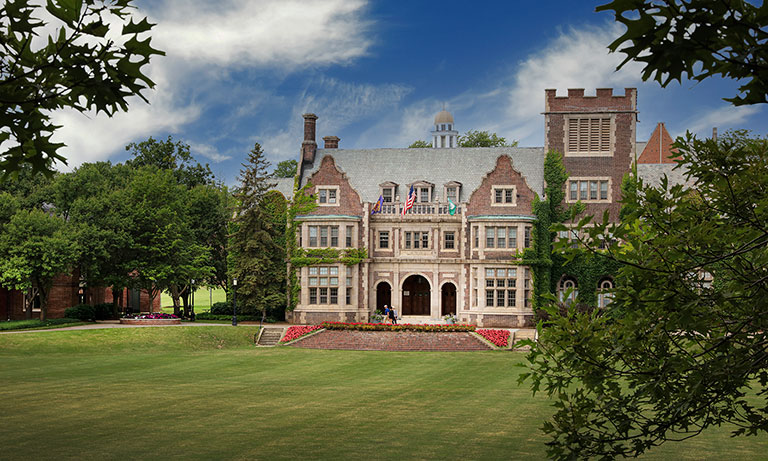 Marketing and Communications
The Office of Communications
Located at 623 S. Main St., the Office of Communications includes professional staff members who oversee the following programs and initiatives:
Publicity for the Colleges and its faculty, staff and students
Media relations including coordinating and responding to all requests from journalists
Athletics Communications
Photography including This Week in Photos
Videography
The HWS website and its content
Graphic design including posters, publications, brochures and event materials
Graphic Standards
The Pulteney Street Survey, the Colleges' magazine for alumni, alumnae and parents
The weekly HWS e-newsletter
Social Media
Members of the HWS community are encouraged to contact Communications to share news, events, photos and ideas for possible inclusion on the Daily Update and This Week in Photos or for distribution via social media or to the media. If this is your first time working with the office, give us a call to talk through your project, or use one of the forms at right.
Phone: (315) 781-3540
Email: publicity@hws.edu
The HWS community should feel free to contact any member of the staff for assistance
For the Media
Members of the Office of Communications are available 24 hours a day to respond to media inquiries. Please contact:
Cathy Williams
Vice President for Communications
E-mail: cwilliams@hws.edu
Office: (315) 781-3696
Cell: (315) 759-3584
or
Mary LeClair
Director of Communications
E-mail: leclair@hws.edu
Office: (315) 781-3697
Cell: (315) 651-5103
Ordering Materials
Download the PDF to your computer to fill out the form, then send the completed form directly to the printer.
Business Card and Notepad Order Form
Business Reply Envelopes Order Form
HWS Folded Notecard (blank inside) and Outer Envelope Order Form
Standard Letterhead and Envelopes Order Form
Share Your News
From HWS stories and photography to graphic design, social media and content on the web, the Office of Communications works directly with you on your publicity projects from start to finish.
A member of the Communications staff will respond to your request as quickly as possible, typically within 24 hours. If you need immediate assistance, please call the Communications main office number, (315) 781-3540.
Submission Guidelines
Need an event listing? Fill out the online submission form and we'll post it to the HWS Calendar of Events. Submissions are approved for publication as quickly as possible, typically within 24 hours.
Requesting publicity articles and photography. Send an email to publicity@hws.edu. For photography requests, please give notice two weeks in advance. If you need to speak with someone, please contact Director of Communications Mary LeClair at (315) 781-3697.
For graphic design support, please contact Creative Director Michael DiMauro or Senior Graphic Designer Sandra Devaux. Example materials include posters, brochures, publications, postcards and event programs.
Updates for the website. Please e-mail Creative Director Michael DiMauro or Web Editor Megan Metz directly. Most requests for web changes are made in five business days or less.