External MEMBERSHIPs
Our doors are now reopened to local community members! Thank you for your patience as Hobart and William Smith Colleges' Department of Recreation worked through many setbacks brought on by the pandemic. We made some revisions to our external membership program based on factors including the pandemic, current resources, department staffing changes, and member feedback. See information about our revised membership program below.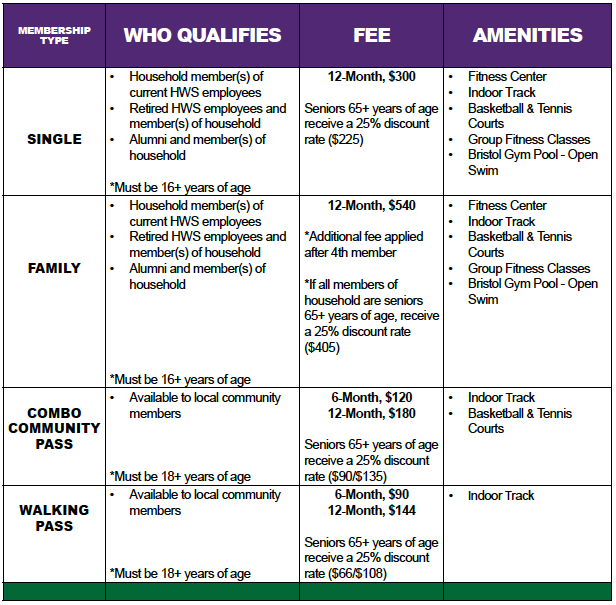 Note: At times, limited availability will apply to indoor and outdoor sport and fitness facilities due to HWS athletics practices, recreational programming and the academic calendar.
REASONING FOR REVISED MEMBERSHIP PROGRAM
Enhance overall quality of service provided to the HWS and local communities
Strengthen facility operations and mitigate risk
To clearly define constituent facility access and to simplify membership processing
Opportunity for department growth and development
Payment Method: Memberships are processed on site. Cash or check accpeted (checks made payable to HWS).