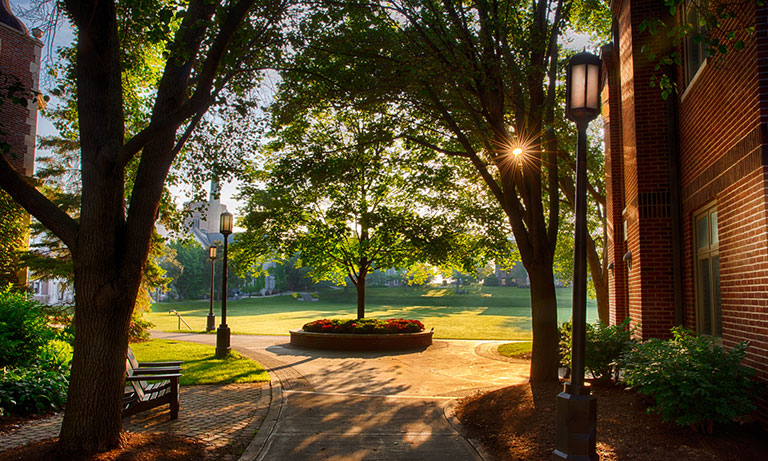 Human Resources
OFFICE OF HUMAN RESOURCES
Welcome to the Office of Human Resources website.
Human Resources supports the campus community by providing information and services related to employment, compensation, benefits, health & safety, and training. We are committed to providing professional guidance, consultation, and quality customer service. As you click through Human Resources website you will find information and the tools to help you be productive and successful at Hobart and William Smith Colleges.
Announcements
2023 Open Enrollment
Visit the 2023 Open Enrollment webpage for more information.
Reasona
ble
Accommodations for Employees with Disabilities
It is the policy of the Colleges to provide reasonable accommodations for qualified individuals with a disability who are employees or applicants for employment. The Colleges are committed to complying with the Americans with Disabilities Act (ADA), the New York State Human Rights Law (NYHRL), and all applicable laws prohibiting discrimination in employment against qualified individuals with disabilities. The Colleges will reasonably accommodate qualified individuals with known disabilities unless doing so would result in undue hardship to the Colleges. The interactive process of identifying a reasonable accommodation begins when an employee or applicant discloses a disability, provides documentation, and requests an accommodation. Volunteering information about a disability will not subject an employee or applicant to any adverse treatment or penalty. All information concerning disabilities will be considered confidential and will be released only in accordance with the ADA and the NYHRL.
To request an accommodation please complete the accommodation request form and return it to Human Resources.
Michelle Lee, Interim Director of Human Resources, also serves as the Colleges ADA/504 Compliance Coordinator and can be reached at leem@hws.edu or (315) 781-3313.
Harassment and Non-Discrimination Policy
The Colleges will not condone any verbal or physical harassment of or discrimination against any employee by another employee, non-employee (e.g. contractors and vendors), student, or guest on any basis including, but not limited to, age, race, color, creed, gender, sexual orientation, gender identity or expression, physical or mental disability, national origin, religion, military or veteran status, marital or familial status, pregnancy, genetic information or any other status protected by law. The purpose of this policy is to assure that, in the workplace, no employee harasses another or discriminates against another on the basis of any protected status. Discrimination and verbal or physical harassment will not be tolerated and may result in disciplinary action, up to and including termination. Read More >>